10 Best Stout Beers to Try This Weekend
04/11/2019
From boozy Russian imperial stout to silky oatmeal stout, this selection of beers will cater the needs of all stout lovers.
In the world crazy for IPAs, let's not forget how wonderful our stout beers are. This style has its origin in England, but it has gained popularity among these dark beer lovers around the world. From traditional to imperial stouts, this style has beers for every occasion. Let's have a look of our picks of 10 best stout beers and try them during your upcoming weekend.
1. Tsarish Double Imperial Stout
Producer: Vic Brewery
Country: Spain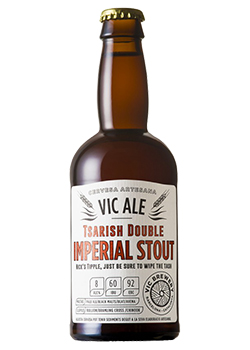 Tsarish Double Imperial Stout, a strong dark beer is brewed in the style as in England. It is double hopped to add extra character in it. The hops include some of the rare English hops, Bullion, that are grown in Tenterden and Kent.
At the brewery, this stout and other beers, are brewed using a traditional top fermented high-temperature method followed by cask or bottle conditioning. Also, only the finest natural ingredients have been used in these beers.
2. Emelisse Imperial Russian Stout
Producer: Emelisse Brewery
Country: Netherlands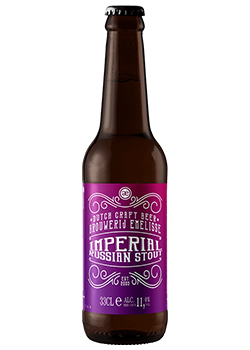 Emelisse Imperial Russian Stout is a fantastic beer with roasted chocolate or coffee-like flavours made as a dessert replacement. A beer equivalent for Irish Coffee.
It contains 11% alcohol by volume and ingredients such as malted barley, water, hops, yeast, and sugar.
3. Coffer Stout
Producer: Waahto Brewery
Country: Finland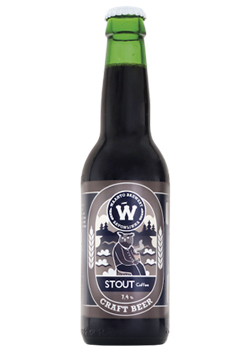 Coffer Stout is light black beer flavoured with fresh ground coffee beans. This full-bodied beer is dry and toasty at the palate. The sweet coffee aroma of this beer comes to fruition as the beer warms.
It has been made using malts such as pilsner, malted wheat, Choko, Munich, and unmalted roasted barley. Hops including ground mountain high coffee beans, Northern brewer, and Nelson Sauving are also used in this beer. It contains 7.4% alcohol by volume.
4. Lion Stout
Producer: KBE Drinks
Country: Sri Lanka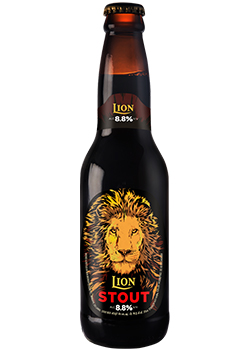 Lion Stout is almost black coloured in appearance. It is sweet on the palate, with heavy hints of mocha from its dark roasted barley.
You can consider this as one of the most iconic stouts in the world. Lion stout was included in Roger Protz's well-known '300 beers to try before you die' book. It is also the only beer that was endorsed by Michael Jackson, the Beer Hunter. If you check out this beer on ratebeer.com, it's 99/100!
5. Beast Master
Producer: Wilde Child Brewing Co
Country: United Kingdom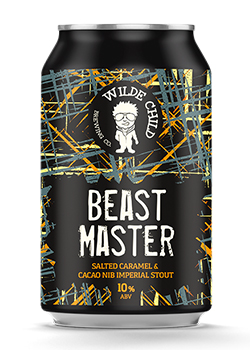 Beast Master is filled with salted caramel and 'bug boys' malt and fermented it all with London ESB strain of yeast. Also, it is conditioned with a ton of cacao nibs for good measure.
6. Russian Imperial Stout
Producer: Sambrook's Brewery
Country: United Kingdom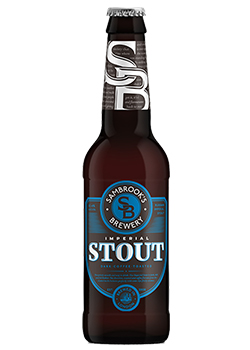 Russian Imperial Stout is complex yet smooth. It has raisin, plum, and dark fruit undertones and a rich malty finish. It's a multi-award-winning beer with 10.4% alcohol by volume.
7. Emelisse Forest Fruit Stout
Producer: Emelisse Brewery
Country: Netherlands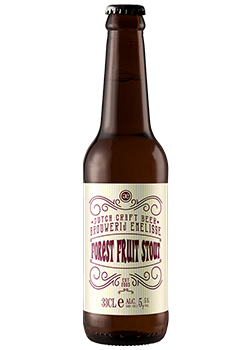 Emelisse Forest Fruit Stout tastes like a large scoop of forest fruit ice cream. Beer lovers can consider it as a liquid dessert with alcohol.
8. Cream Stout
Producer: St. Peter's Brewery
Country: United Kingdom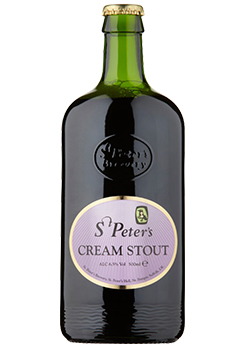 St. Peter's Brewery's Cream Stout is a strong, dark and aromatic stout beer with a rich black velvet appearance. It shows off coffee and vanilla notes coming from the blend of local malts and hops. It has a smooth and creamy flavour with a bittersweet aftertaste.
9. Deep Groat
Producer: John o Groats Brewery
Country: United Kingdom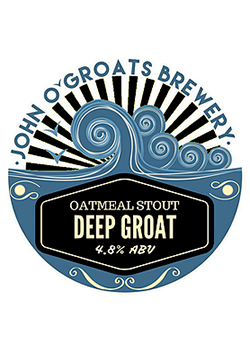 Deep Groat Oatmeal Stout is silky smooth with warm coffee and chocolate flavours. This one is good to keep the cold away through long winter nights.
10. Impy Custard
Producer: Moncada Brewery
Country: United Kingdom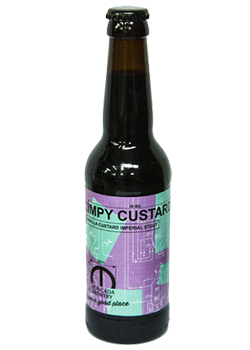 Impy Custard is a full-bodied vanilla custard imperial stout. It has flavours and aromas of vanilla and cocoa, with a silky mouthfeel and mellow finish. It contains 10.4% alcohol by volume.