10 Breweries Producing Amazing Beer
26/11/2020
Whether you run a bar, restaurant or pub, you must take note of these 10 breweries producing amazing beer.
Beer is loved and consumed all across the world. You must stay updated with the best breweries producing amazing beers in the world to give your customers the best beer experiences.
The beer market is expected to touch the $636.7 Billion mark by 2020. Beer is no doubt the most consumed alcoholic drink in the world. Major Beer brands in the world have established themselves in the market while serving fresh beer to their customers.
So, whether you run a bar, restaurant, pub, or own a supermarket, you must take note of the best breweries producing amazing beer. We have done our research and compiled this interesting list of the best breweries in the world. Scroll down to read about the 10 best breweries and find out the top beer products loved by people.
Truman's Beer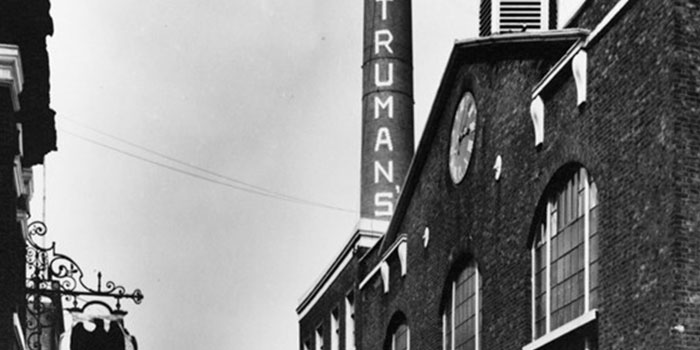 [Image: Truman's Beer]
Truman's beer is counted among the greatest British breweries. Established in 1666 by Benjamin Truman was the largest brewery in the world by 1873. After being closed in 1989, Truman's beer got reestablished in 2010 in east London. Truman brews delicious beers using the best ingredients employing accurate methods and professional equipment. Their cask beer is delicious and full of flavours and holds the heart of Truman. Truman's keg beer's rolling aroma is enough to excite your senses. Truman's are also producing popular brands like Eagle Ale, Light Ale, Eagle Stout, and Trubrown.
Southern Highlands Brewing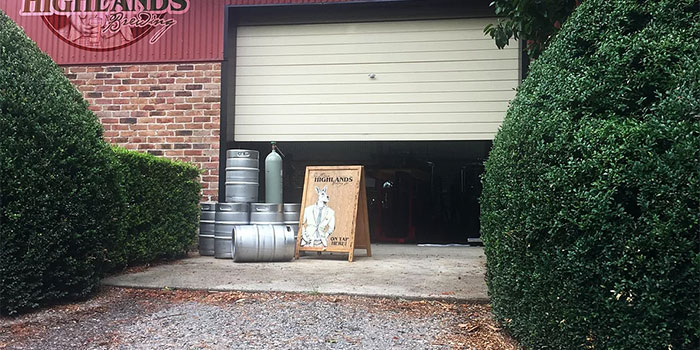 [Image: Southern Highlands Brewing]
The Southern Highlands Brewing was established in 2010 by two friends, Cameron James, and Ben Twomey. Launched in 2015, the brewery established itself across major local events in Southern Highlands. The Taphouse, launched in 2017 is one of the most loved products of Southern Highlands Brewery.
Southern Highlands has some amazing beers in Australia. The naked harvest has Australian bonde, made with wheat and noble hops is a popular session beer. Their American Pale ale is brewed for Bong Bong picnic ranges in Kangaloon especially. With historic roots in Central Europe, the Eure Lager is a crisp and refreshing pale lager with a neutral bitterness. The American pale ale is their traditional pale ale that employs some of the original hops from the craft beer movement in the late 70s. The Porter is short, dark, and handsome, served on a stout top with low carbonation. Southern Highlands Brewing Co donates $1 for every litre of beer they sell to the Cure Brain Cancer Foundation.
Wild Card Brewery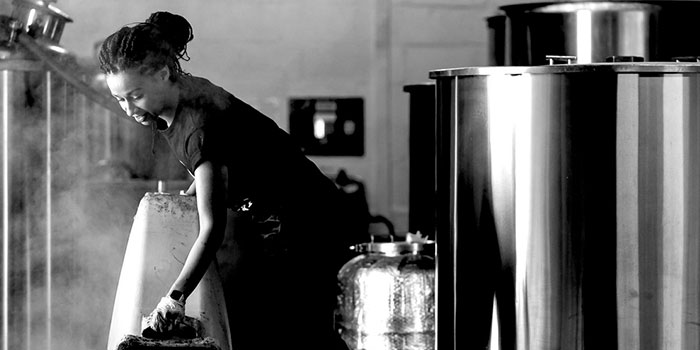 [Image: Wild Card Brewery]
Founded in 2012, Wild Card Brewery is located at the Ravenswood Industrial Estate Walthamstow. The Wild Card Brewery has 2 award winner beers under its name. Their brewery moved to Lockwood Way in 2018. Wild Card Brewery has two taprooms, The Barrel Store (Revenswood) and Wild Card Brewery Taproom (Lockwood).
Their canned and fresh keg beer is available UK-wide in pubs, bars, restaurants, and supermarkets.
Sambrook's Brewery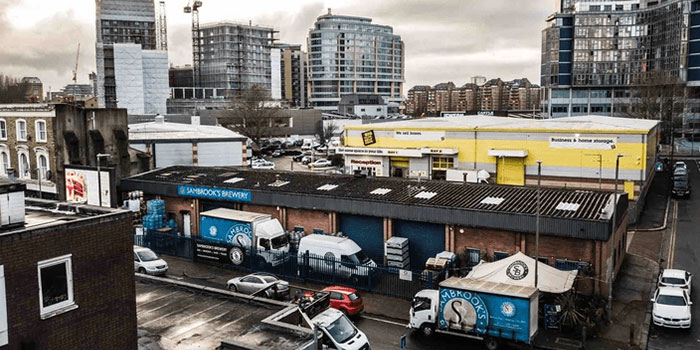 [Image: Sambrook's Brewery]
Sambrook's Brewery was founded by Duncan Sambrook in 2008. Duncan and David Welsh started their brewery in a photography studio in Battersea and rolled out their first cask of Wandle. Their Curfew care package costs you £27.50, tasting glass ½ pint costs £5.00, session IPA cans costs £2.75 – £29.50, Battersea rye cans cost £3.00 – £32.50 and lavender hill cans cost £2.75 – £29.50.
Val-Dieu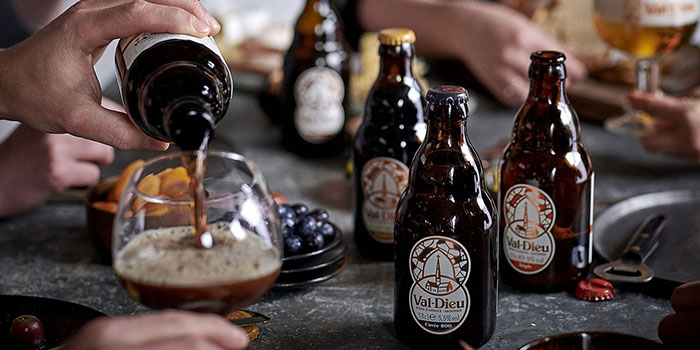 [Image: Val-Dieu]
The Val Dieu was established in 1216 by monks from Hocht, near Maastricht. The brewery was established on the abbey farm. Val- Dieu brews an array of abbey beers using the tradition of the Val-Dieu monks. They host a range of award-winning beers that includes Belgian blonde 6%, Brune 8%, triple 9%, grand cru 10.5%, Cuvee 5.55, Christmas 7%, and the Belgian beer liquor. Check out their beers here.
Wilde Child Brewing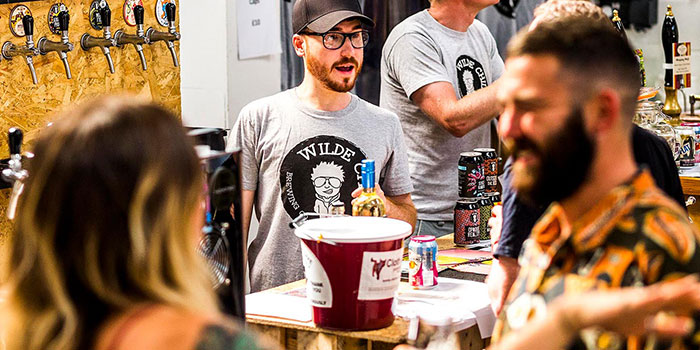 [Image: Wilde Child Brewing]
Wilde Child Brewing was established in 2010. Their collection of beers include many classy bears which can make anyone fall back to them after having one drink. Some of the best beers from the Wilde Child collection includes Cherry oatmeal stout, Australian pale ale, peach milkshake IPA, banoffee milkshake stout, and double IPA to name a few. The Wilde Child Brewing is working on developing more customized beer products to meet market expectations. Wilde child as a brand is constantly striving to produce bigger and better beers.
La Sitgetana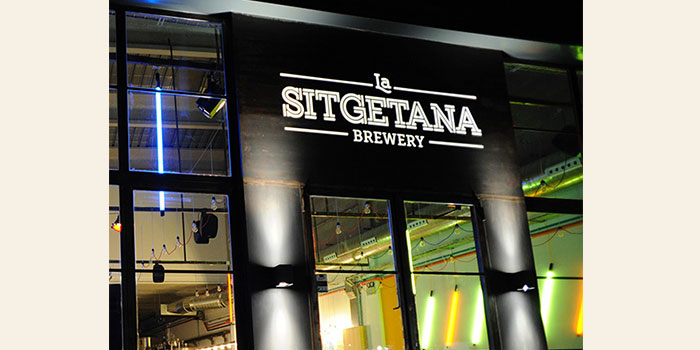 [Image: La-Sitgetana]
La Sitgetana serves real ale for real people. Based in Barcelona, La Sitgetana serves a cool variety of beers. The company serves a vast product portfolio to fit in the needs of every taste. The aromatic Maricel suits best for all tastes. The Trinitat is a remarkable beer with a medium body and moderate bitterness. The Lucifier is bitter, powerful, and hoppy. The Weiss Surbur is a traditional wheat beer. The vinyet, baluard, platja d'or also tastes great.
Hunsfos Bryggeri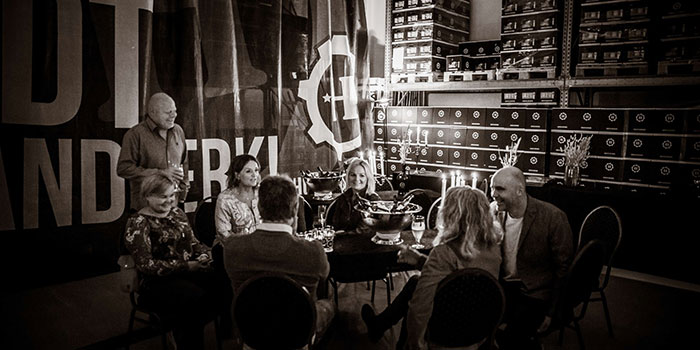 [Image: Hunsfos-Bryggeri]
Established in 2014, Hunsfos Brewery started beer production in January 2016. The Hunsfos Bryggeri constantly works on their goal of reflecting good craftsmanship. As a brand, Hunsfos Bryggeri takes pride in their products and work tirelessly to give great experiences for their hand-brewed beer. They host an exciting range of strong and season beers.
John o'Groats Brewery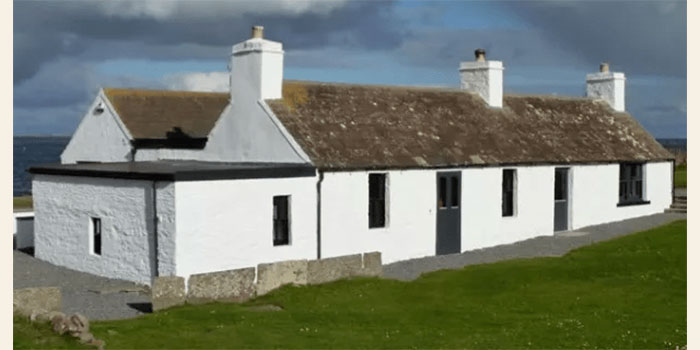 [Image: John-o'Groats-Brewery]
An artisan brewery, John o'Groats Brewery is producing the finest craft ales in Scotland. All of their beers are created in small batches with attention to detail on the North coast of Britain. Their deep groat oatmeal stout is produced by combining roasted chocolate malts with oats and British hops for a great taste experience. The Amber Groat is a classic refreshment with toffee flavours and slight berry overtones. The Golden Groat gives subtle citrus and floral aroma with slight spicy fruit and biscuit flavours.
Cerveza Bachiella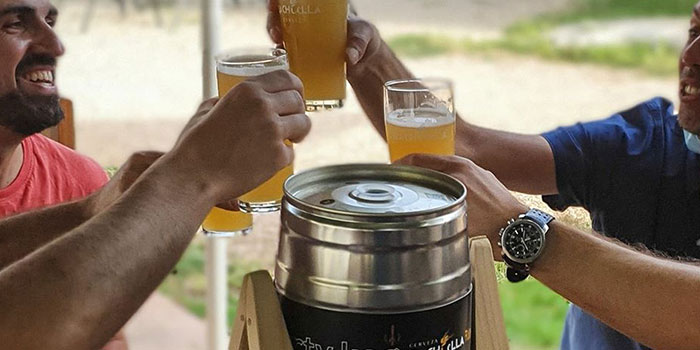 [Image: Cerveza Bachiella]
Bachiella is all about passion, illusion, and tradition. The unique combination of barley, hops, yeast, and water makes the beers different from others. The Bachiella microbrewery is located in Salas Bajas, Somontano de Barbastro. The Bachiella Blonde, a high fermentation craft beer is known for its smell of malt and its stunning golden colour. The award-winning Toasted Bachiella beer stands out for its toasted color and foam. The Bachiella Ginger & Lima is sparkling, citric and its overflowing aroma makes it perfect to enjoy your summers. Some of the other stunning beers include Bachiella raspberry, milk stout, Hazy Ipa, Amber Ale, and Tropical dream.