Most Interesting Irish Beer Brands To Try
21/12/2020
Beer sommeliers recommend some of the most interesting and enticing Irish beer brands to try.
[Image: Brewmaster Irish Red Ale, Dundalk Bay Brewery & Distillery ]
Beer - Everyone likes having a beer after a long day or even otherwise. We have been drinking and enjoying beer for 1000s of years. In fact, the earliest evidence of beer-drinking dates back shockingly five thousand years to the Zagros mountain region of Iran where traces of the alcohol were found on discovered jug fragments. Talking about beer, how can we not mention the Irish beer?
Ireland has made two great contributions to the world when it comes to drinking: Irish whiskey and Irish beer. We are going to focus on Irish Beer in this article.
They say Irish beers are characterized by the slightly sweet taste on the palate. But why don't you try it for yourself? Here are some top-rated Irish beer brands to try.
Goodfather Porter 5.5%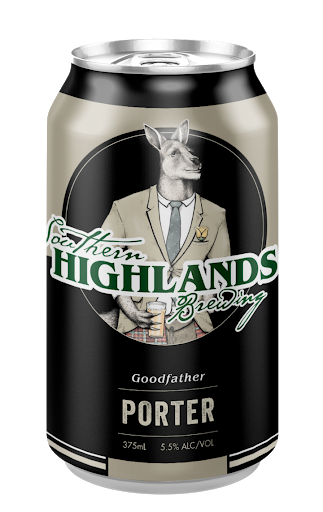 Goodfather Porter by Southern Highlands Brewing, Australia is a short and dark Porter but as they say, never underestimate the understated - It is very handsome. Let the colour of this porter lead you into the forest of dark chocolate and burnt toffee imbued in the roast malt. Both Southern Highlands Brewing's founders, Camo and Ben, lost their fathers to brain cancer so Southern Highlands Brewing Co donates $1 per litre sold to the Cure Brain Cancer Foundation.
With 5.5% ABV, Goodfather is served on a stout tap, low carbonation, and a tight velvet head.
Goodfather goes really well with Cherries, Mushrooms, Oysters, Coconut, BBQ, Ice Cream, Chocolate.
Goodfather won a Gold medal along with "Best In Show By Country" at the London Beer Competition held on July 6, 2020.
About The Brewery
A friendship was formed in 2010 on the rugby field at the Bowral Blacks between Cameron James and Ben Twomey and The Southern Highlands Brewing Co was established after that. Years of constructing and reconstructing the business plan culminated in the launch of the brewery in 2015.
The Head Brewer, Cameron James, is a Highlander born and bred. Also an intrepid beer tourist, he has travelled the world in the pursuit of beer scholarship and fellowship and honed all that inspiration and knowledge for our benefit.
The brewery quickly established itself across the Southern Highlands in a variety of local establishments and supported many of the major local events. The acceptance and the popularity of craft beer in the region inspired the establishment of retail premises and the creation of the brewery's spiritual home.
Optimo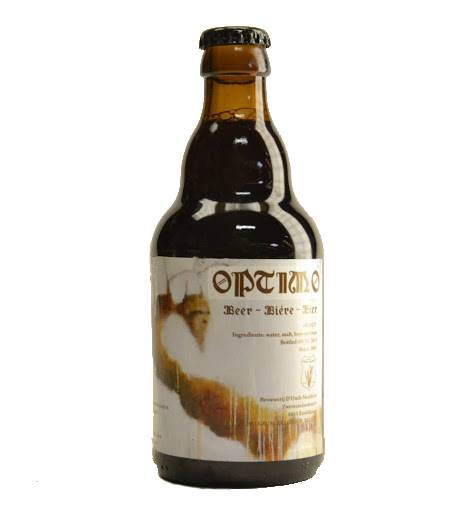 Optimo by D'Oude Maalderij D.O.M. Brewery, Belgium comes with 8% ABV and is dark brown to black in colour with a small head. On the nose, Optimo has notes of roasted malts and some caramel. On the palate, this beer especially tastes like roasted malts, light caramel, and gives out a little sourness.
Optimo won a Bronze medal at the London Beer Competition held on July 6, 2020.
About The Brewery
The D'Oude Maalderij brewery was founded in 2011 in Koolskamp. The first brews were made in a small brewing installation at a place where grain was ground and mixed for decades. They worked all night long as to obscure alchemists on new recipes.
Until today, D'Oude Maalderij continues to practice the time-honoured tradition and masterful art of brewing sincerely and honestly.
Brewmaster Irish Red Ale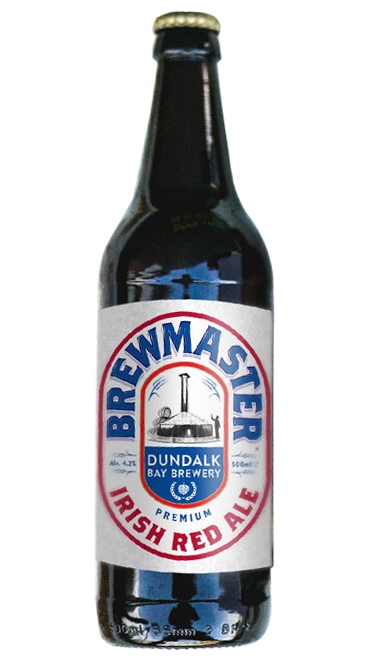 Brewmaster Irish Red Ale by Dundalk Bay Brewery, Ireland comes with 4.2% ABV. This beer is amber to red in colour, with lots of bubbles rising through the beer. On the nose, Brewmaster Irish Red Ale has notes of caramel with rich malty fragrance. On the palate, this beer is true to its name with bold malty taste, brown bread, and toffee biscuit. Brewmaster Irish Red Ale has a smooth and subtle mouthfeel.
FOOD PAIRING: Will complement and not overpower your everyday recipes. Recommended with roast meals and cheeses.
Brewmaster Irish Red Ale won a Bronze medal at the London Beer Competition held on July 6, 2020.
About The Brewery
Dundalk Bay Brewery is perfectly positioned on the East Coast of Ireland where the wild Irish Sea meets the brewery. This beautiful vista overlooking the Cooley Mountains and the Silurian aged rocks that exist is their inspiration for making an improvement on their carbon footprint.
Dundalk Bay Brewery and Distillery is a family company that started from a vision and passion for building breweries and distilleries. It first operational Brewery and Distillery to open since the closure of Diageo Dundalk in 2014.
Dundalk Bay Brewery and Distillery is a state-of-the-art independent brewing and distilling company, 100% Irish owned and built by Irelands only Brewery and Distillery manufacturers - Spectac International.
Hellżbieta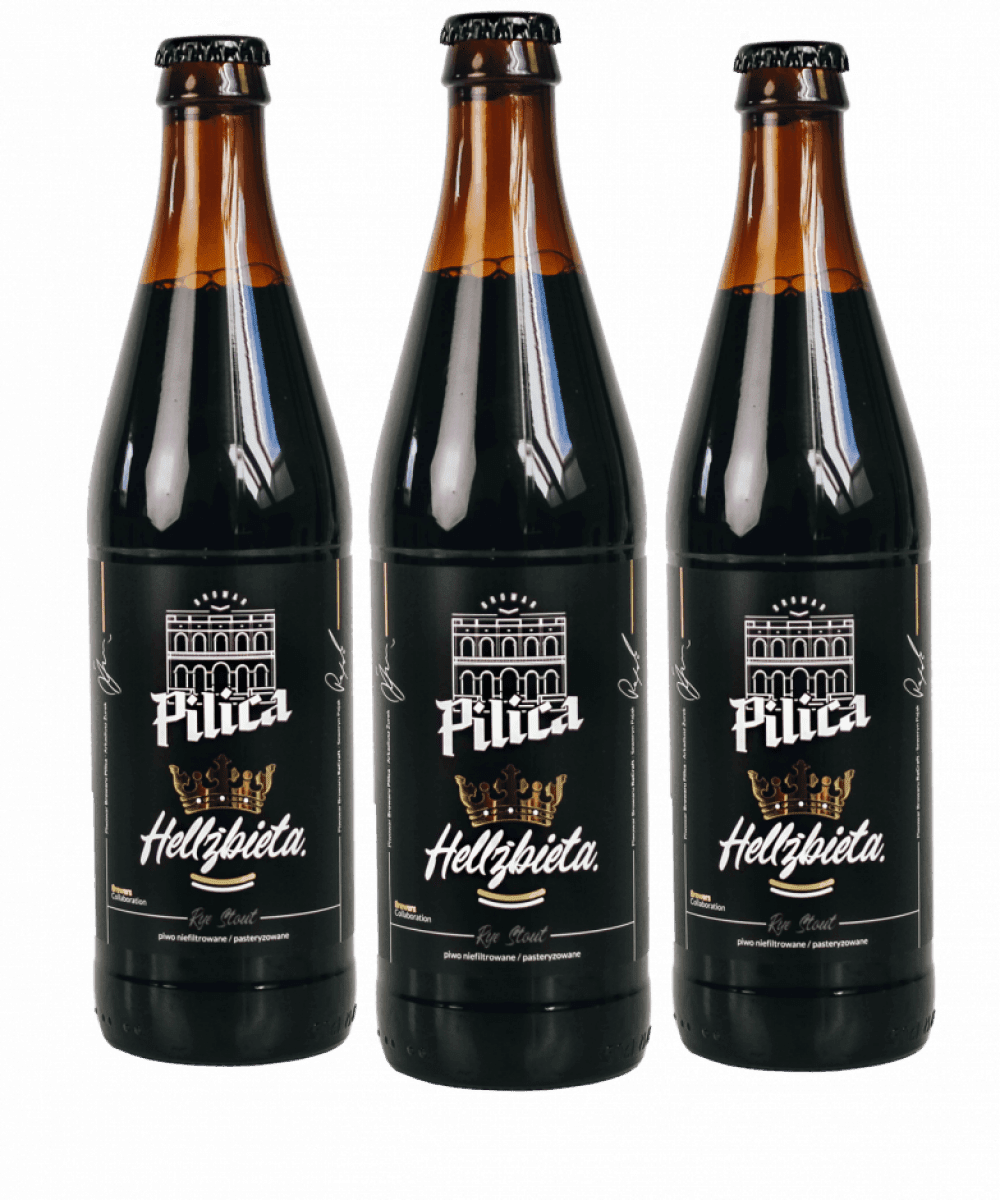 Hellżbieta by Pilica Brewery, Poland is a rye stout Irish beer that comes with 6% ABV. On the nose, this beer has notes of chocolate and coffee grounds. Let Hellżbieta come up to temperature to release aromas that are often unnoticeable at lower temperatures. To be precise - Bitter chocolate, coffee, roasted sunflower seeds. On the palate, this beer tastes like chocolate and coffee grounds - a sweet riposte, but of course! Bitter chocolate, coffee, that's how I would put it.
Hellżbieta won a Bronze medal at the London Beer Competition held on July 6, 2020.
About The Brewery
In 1748, Maria Józefa Sobieska, the wife of Konstanty Sobieski, son of the famed king of Poland Jan III Sobieski, issued a decree on the brewing of beer in Pilica. For years, she lived in the central part of the town at the castle which still stands there today, as if frozen in time.
Pilica has played its part in the history of Poland, and now its time for the Pilica Beer Revolution. After years of absence on the beer market, using the brewery's experience and knowledge gained from home brewing, the team of Pilica Brewery plans to place the brewery firmly in the annals of craft beer by brewing legends.
2020 London Beer Competition Results are live. Click here to check out.