Top 6 Award-Winning Australian Beers 2021
28/04/2021
Here's a great selection of six award-winning beers from Australia that you should try in 2021.
The London Beer Competition's fourth edition held on March 17, 2021, saw beers from all over the world. The judges of the competition, including master brewers, chefs and trade buyers, awarded beer not just by how they taste, but also their overall presentation and packaging. And among the plethora of winners, we've rounded up Australia's top award-winning beers for you. These beers not only deliver great quality but also standout in terms of value, and packaging.
1. Original
The Original beer brewed by Southern Highlands Brewing won a silver medal with 86 points.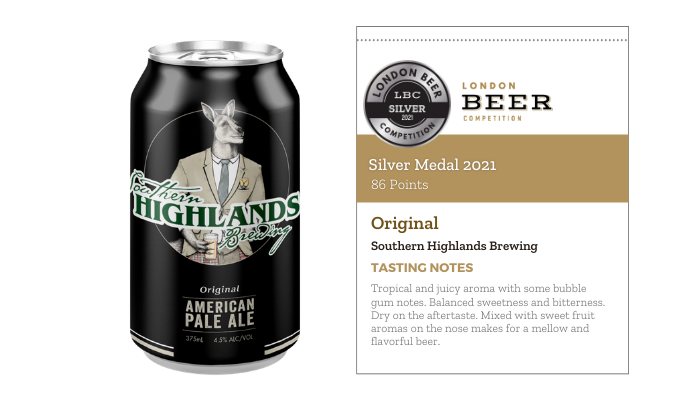 This beer was their first "Traditional" American Pale Ale made with some of the original hops that helped launch the craft beer revolution in the United States in the late 1970s. This beer is served under medium carbonation.
Tasting Notes: Tropical and juicy aroma with some bubble gum notes. Balanced sweetness and bitterness. Dry on the aftertaste. Mixed with sweet fruit aromas on the nose makes for a mellow and flavourful beer.
2. Tighthead
Here's one more winner from Southern Highlands Brewing - Tighthead IPA, overall scored 82 points and won a silver medal.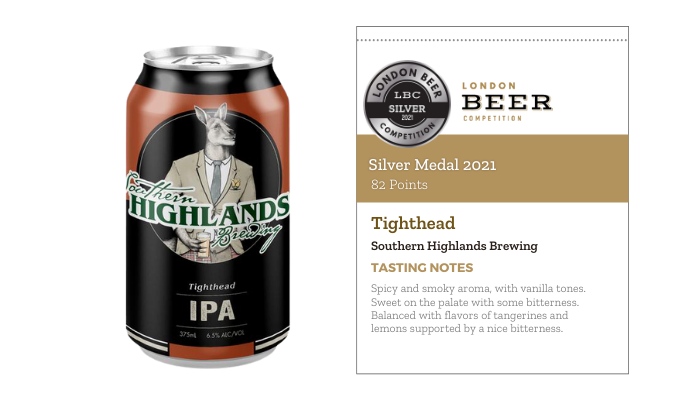 This IPA is strong, reliable brewed with Australian base malts and one speciality. It's loaded with heavy hitters like Warrior and Chinook, but it's still pretty basic like most Tightheads!
Tasting Notes: Spicy and smoky aroma, with vanilla tones. Sweet on the palate with some bitterness. Balanced with flavours of tangerines and lemons supported by a nice bitterness.

3. Spinifex Ale
Infused with Western Australian full flavoured WA honey, Spinifex Ale has picked up a silver medal with 82 points.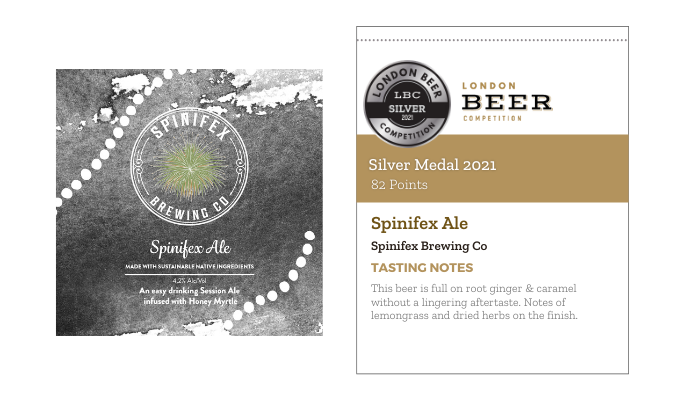 This Spinifex Brewing's beer is a wonderful full-flavoured ale with wildflower and rich hop flavours, as well as a touch of honey in the finish. The beer has all of the complexity and flavour of a good full-strength Pale Ale with a Western Australian twist.
Tasting Notes: This beer is full-on root ginger & caramel without a lingering aftertaste. Notes of lemongrass and dried herbs on the finish.
4. Goodfather
Southern Highlands Brewing's The Goodfather Porter is renowned for being a "handsome" beer. It bagged a silver medal with 81 points.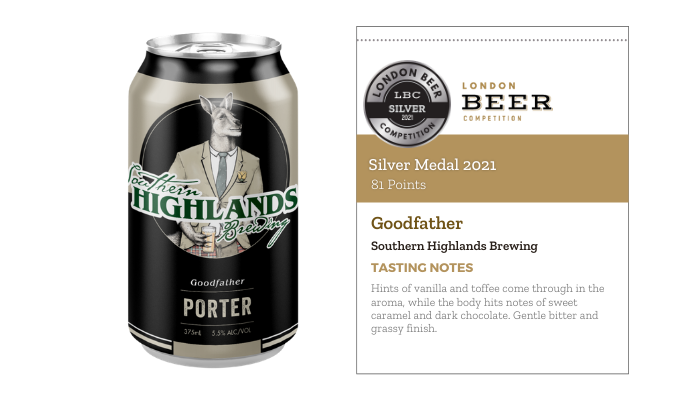 This beer's colour will take you into dark chocolate and burnt toffee forest imbued in the roast malt.
Tasting Notes: Hints of vanilla and toffee come through in the aroma, while the body hits notes of sweet caramel and dark chocolate. Gentle bitter and grassy finish.
5. Geraldton Wax Ginger Beer
Here's another winner from Spinifex Brewing Co, Geraldton Wax Ginger Beer took home a silver medal with 80 points.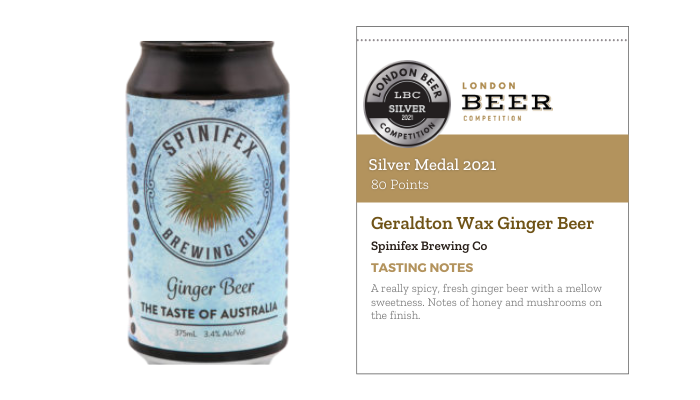 Geraldton Wax Flowers from regional Western Australia have been infused into this fruity hand-crafted Ginger Beer. This ginger beer has a wonderful full flavour, with a light sweetness and subtle citrus and nectar flavours from the Wax Flowers.
Tasting Notes: A spicy, fresh ginger beer with a mellow sweetness. Notes of honey and mushrooms on the finish.
6. Honey Myrtle Ale
The winning streak continues for Spinifex Brewing Co as their one more beer has picked up a bronze medal with 72 points.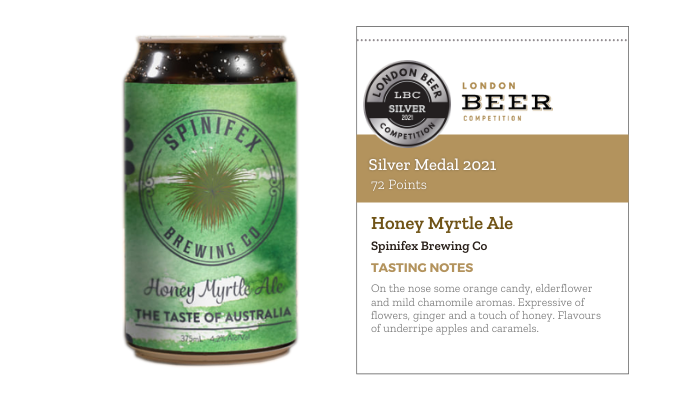 This Honey Myrtle Ale is a good malt-driven with a honey myrtle needle infusion to offer the beer complex nectar and fruit flavours.
Tasting Notes: On the nose some orange candy, elderflower and mild chamomile aromas. Expressive of flowers, ginger and a touch of honey. Flavours of under-ripe apples and caramels.