2023 Winners
London
March 20 & 21
Announced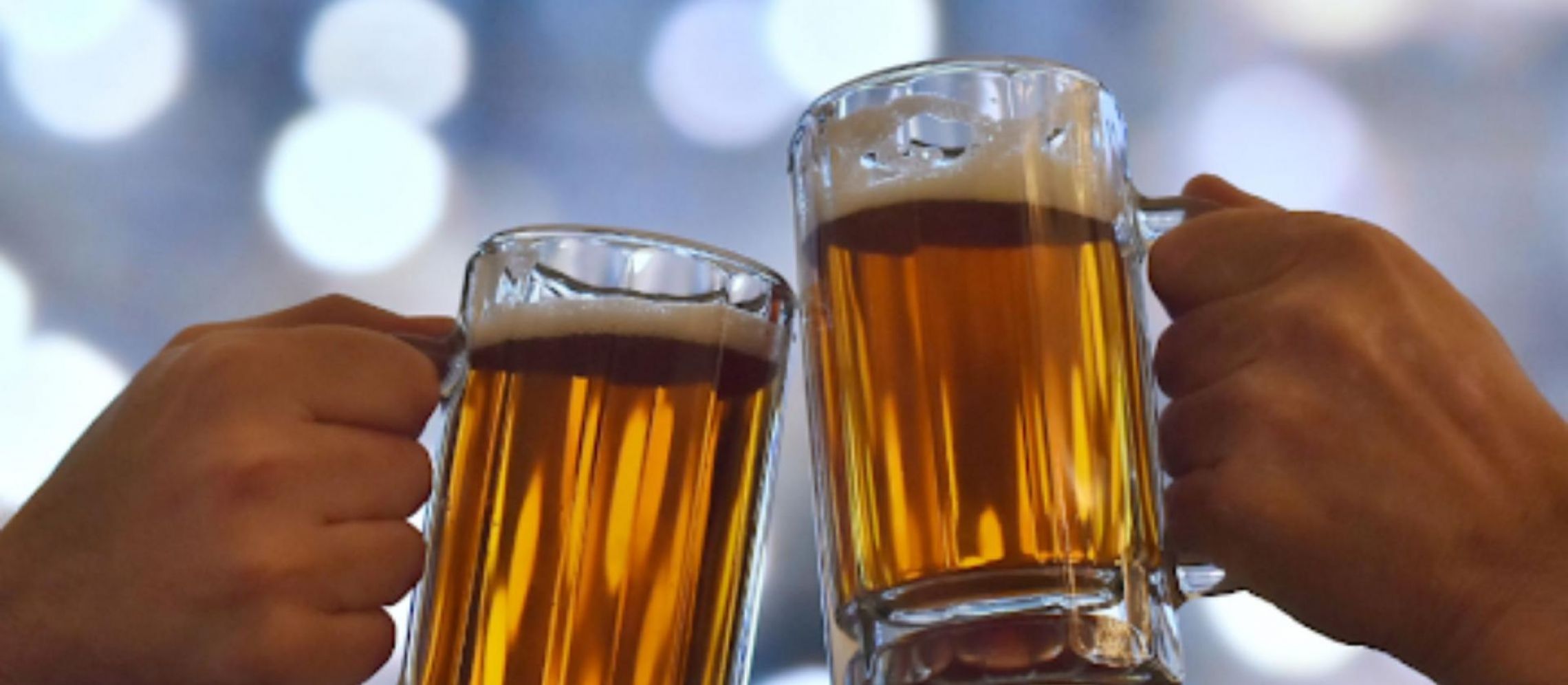 Enjoy Flavorsome British Beers On International Beer Day!
Celebrate with your loved ones, beers coming straight from the UK. Here's a list of the top 10 British beers you must try!
As we celebrate International Beer Day on August 5, we've created a list of the top British beers for you to relish on. These are some top beer brands in the UK that will make you feel amazed. Here are our top selections:
Intuition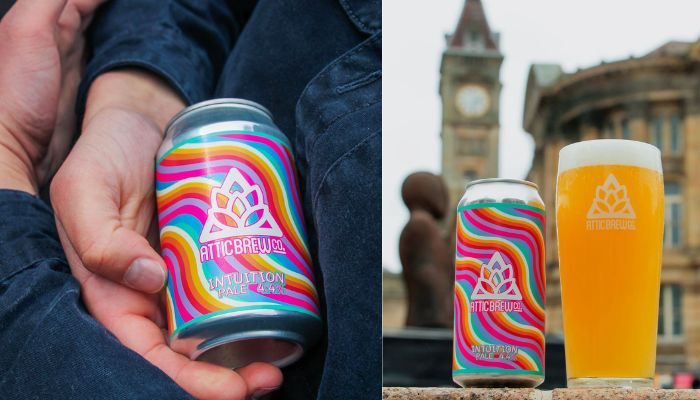 Image Source: Attic Brew
Attic Brew Co., a well-liked microbrewery and taproom in Stirchley's MaryVale neighbourhood, makes artisan beers that are dangerously drinkable so that you can enjoy them both in their taproom and elsewhere. Attic Brew Co. began in 2018 with a desire for outstanding quality beer and has since garnered a cult following of enthusiastic craft beer fans and regulars. The brewery is currently headed by Sam Fraise.
[[relatedPurchasesItems-40]]
Intuition, their signature brew, was an outcome of their quest to create a session beer with the flavour and body to compete with competitors in the market. The beer is hazy and juicy, with pineapple and ripe peach flavours, and a hint of pithy bitterness on the aftertaste. It has also won a Gold Medal, with 95 points, in the London Beer Competition 2022.
Price: £3.50
Buy Now: Attic Brew Co.
Pillars Hop Lager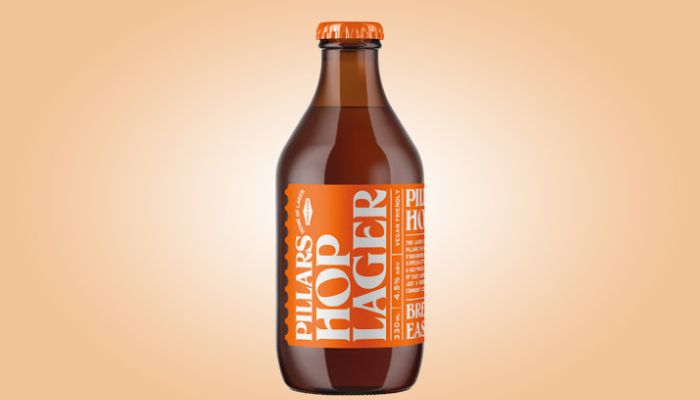 Image Source: Pillars Brewery
This lager is the ideal pairing of two of the United Kingdom's favourite beer styles: Pilsner and IPA. Pillars Brewery is London's first Walthamstow-based craft lager brewery, which opened in 2016. It sought to create a craft beer that bridges the gap between pale ales and lagers, combining the best elements of both by creating Hop Lager. Marius Matulevicius is currently the Head of Brewer at Pillars Brewery.
This Indian Pale Lager has a light body and the hoppy flavour of a pale ale. A delicious session beer with zesty citrus aromas and a dry-hopped finish. It came second to Intuition, with 93 points, in the London Beer Competition 2022 and won a Gold Medal in the Beer Category.
Price: £2.90
Buy Now: Forest Wines
Impossibrew Lager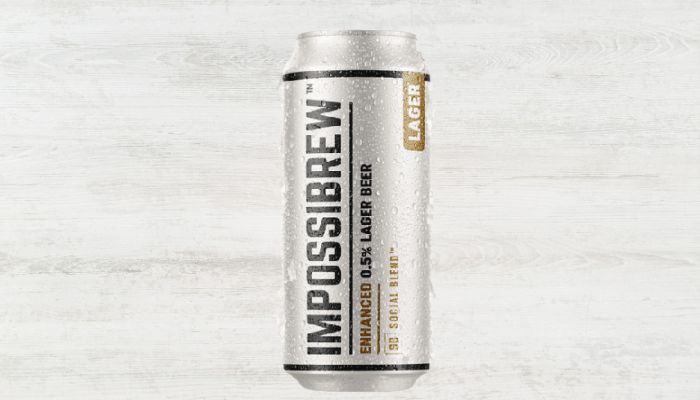 Image Source: Wise Bartender
Mark Wong, a former Durham University student, enjoys beer. He was taken by it, and once he turned 18, he began researching alcohol professionally. His love of diverse flavours led him to become one of the top French Wine Scholars (FWS). Mark began looking for a more than 'alcohol-free' healthful, relaxing alternative to liquor. So Mark formed a team, along with Dr Paul Chazot, and began brewing at home. They won multiple start-up competitions and launched Impossibrew. co with the prize money and his funds.
Impossible Lager is not only alcohol-free but also contains active, plant-powered components that stimulate serotonin without causing sleepiness.
The beer has a crisp flavour with hints of citrus, pine, and all the classic lager delights and contains health-promoting nutrients!
Price: £2.50
Buy Now: Impossibrew.Co
Silver King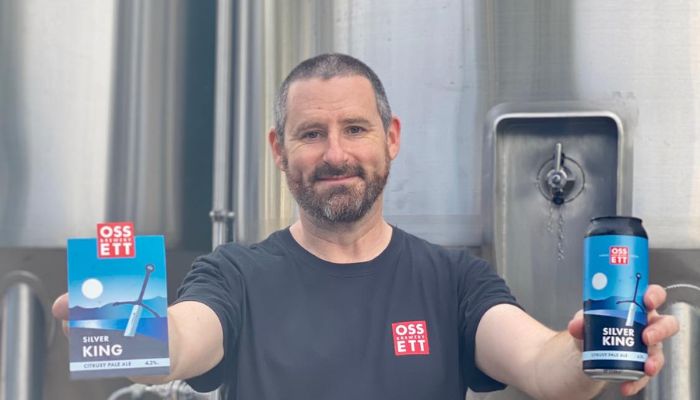 Image Source: Ossett Brewery
Ossett Brewery is a dynamic and passionate independent brewery based in the heart of Yorkshire, owned by Jamie Lawson. Since its inception in 2003, it has been following family principles of unity, teamwork, and integrity. Over the last two decades, they've polished the science of producing dependably high-quality ales and developed the art of brewing beers that everyone enjoys. Their venues range from ancient traditional inns to city centre taverns, cafes, and live music destinations in North and West Yorkshire and London.
Silver King is a SIBA national winner and one of the first Ossett core beers from 1998. This royal beer remains a treasure. A straightforward mix of pale malt and American Cascade hops yields a crisp, dry, and refreshing pale ale with citrus fruit notes and balanced bitterness.
Price: £2.29
Buy Now: MM wines
Detour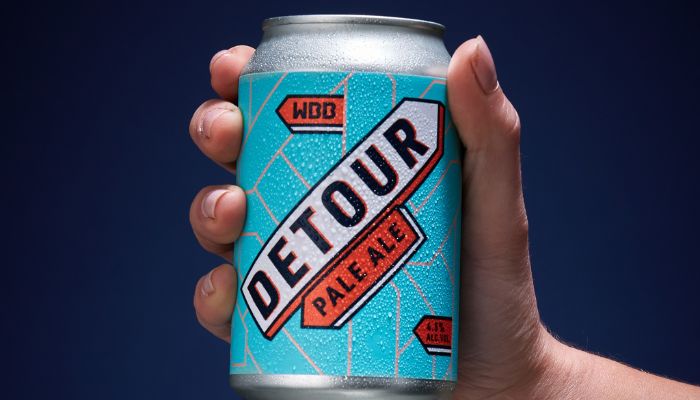 Image Source: West Berkshire Brewery
West Berkshire Brewery began its journey in 1995, when its founders Dave and Helen Maggs, explored their passion for beer in a brickworks shed in Frilsham and sold their home to build a 5-barrel brewery behind the Pot Kiln Pub in the charming village of Yattendon. The Yattendon Group, a private firm controlled by the Iliffe family, owners of the Newbury Weekly News and Newbury Today, has taken over West Berkshire Brewery. The family also owns the 9,000-acre Yattendon Estate, which is home to the award-winning brewery.
Take a trip with this refreshing pale. It is crisp and contains balanced bitterness and tropical fruit and citrus flavours. They're also a member of The Vegan Society, which ensures their small pack and keg beers are completely free of animal cruelty, whether for ingredients or animal testing.
Price: £2.00
Buy now: West Berkshire Brewery
Thornbridge Jaipur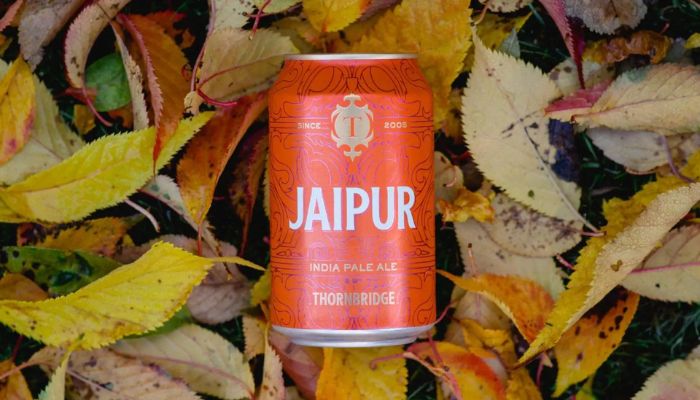 Image Source: Thornbridge Brewery
Jim Harrison and Simon Webster built the Thornbridge Brewery on the grounds of Thornbridge Hall in Ashford-in-the-Water, near Bakewell, Derbyshire, England.
The first Thornbridge craft beers were brewed in a 10-barrel brewery on the grounds of Thornbridge Hall in February 2005. The brewery has been dubbed the "first UK craft brewery," and its beers are currently sold in more than 30 countries. With the release of Jaipur X, the brewery celebrated its ten years of brewing in 2015.
Thornbridge Brewery's flagship beer, Jaipur, is a modern classic. Some people believe it to be the UK's first craft IPA that has been brewed in 2005. Since its debut, it has received over 100 international beer accolades, including a Gold Medal at the World Beer Awards 2016. Jaipur is a well-balanced IPA made with six hop varietals, Maris Otter malt from Norfolk, and a hearty amount of citrus peel.
Price: £3.19
Buy Now: Thornbridge brewery
BrewDog Elvis Juice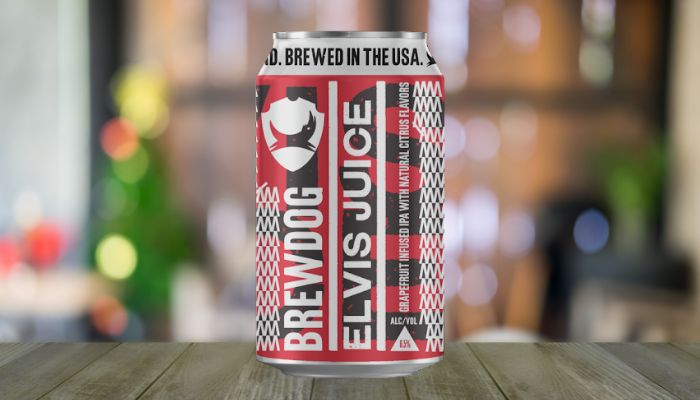 Image Source: Beverages2u
BrewDog was started in 2007 in Fraserburgh by James Watt and Martin Dickie. Dickie formerly worked at Thornbridge Brewery, where he assisted in the development of Jaipur. BrewDog makes a variety of ales and lagers. For the year ending September 7, 2019, its Punk IPA was the best-selling craft beer in the UK. The company follows the motto- Live life and drink live!
Elvis Juice is a tasty grapefruit-infused IPA with lots of citrus flavours and a sour bite at the finish. It's refreshing and juicy, with a bitter edge that wonderfully rounds it off and keeps it from being excessively sweet. Elvis Juice, like several of BrewDog's beers, is Vegan Society-approved.
The Scottish brewery is no longer the independent craft brewery it once was, having sold 22 per cent of its company to TSG Consumer Partners (owners of Pabst). Nonetheless, the founders retain a majority stake.
Price: £2.00
Buy Now: BrewDog
Blau & Weiss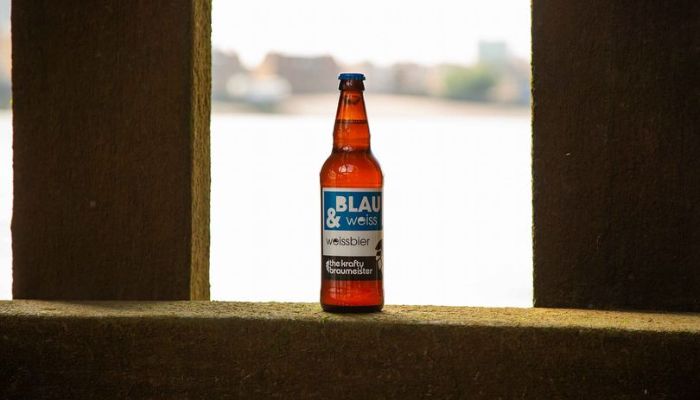 Image Source: The Krafty Braumeister
The brewery is headquartered in Leiston, Suffolk. It adheres to the German purity legislation "Reinheitsgebot," where the flavour is derived from high-quality malted grains, hops, yeast, water, and a well-designed brewing process. They make six core 500ml bottled beers that are all devoid of added sugars and additives. Uli and his wife Auriol founded The Krafty Braumeister in 2018 to produce traditional German-style beers for the British market. The brewery has won seven awards, which bears witness to Uli's continued passion for producing top-notch brews.
Blau & Weiss is a one-of-a-kind beer, that is inspired by the idyllic beer garden region and the blue and white skies. This typical Bavarian wheat beer (Hefeweizen) has a light body with yeast flavours of banana and clove. The cloudiness of this beer is due to the suspended yeast.
Price: £3.85
Buy Now: Krafty Braumeister
Uprising Shout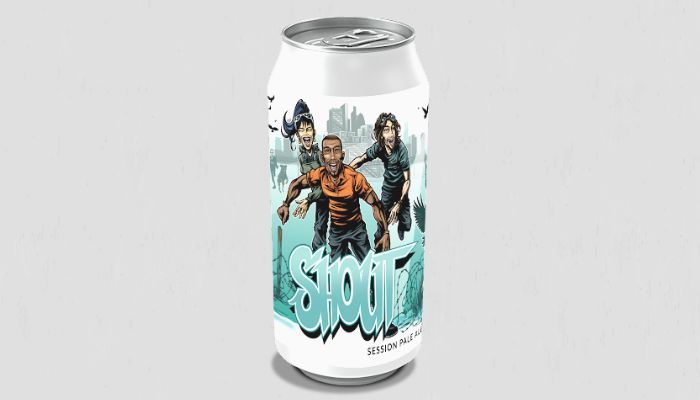 Image Source: Windsor & Eton Brewery Shop
Windsor & Eton Brewery produces classic and contemporary styles of beer that are bottled in cask, keg, bottle, and can and are supplied internationally, mostly to on-trade and retailing clients in London and the Thames Valley. When the brewery opened in 2010, it revived the town's brewing culture after an 80-year absence. It takes pleasure in the quality of its beer and how it treats its consumers, as proven by multiple national accolades, as well as its sense of community and independent spirit. It is particularly proud of its relationship with the Royal Farm, which grows barley for the brewery and feeds the leftover grain to their cattle.
[[relatedPurchasesItems-40]]
Shout is the standout beer of the brand. It is made with six of the most assertive new world hops. Those six most assertive new world hops deliver a mouthful of zesty, luscious fruit bowl scents - banana, white grape, pineapple, and grapefruit - over a firm biscuit malt base. It is produced to be easy to drink with a light body and dry finish.
Price: £2.85
Buy Now: Waitrose
Cold Town New England IPA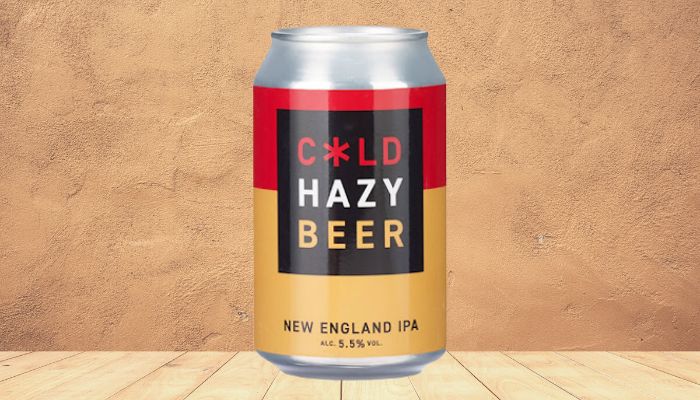 Image Source: WoodWinters
Calton Hill Brewery in Edinburgh was the first brewery in the United Kingdom to produce lager in 1835. This became known as Cal-ton over time. As a result, Calton Hill became known as Cold Town Hill. They began their quest in early 2018, by establishing a microbrewery within an old, empty church on Edinburgh's historic Grassmarket. They finally landed on a brew that became known and liked as Cold Town Lager after a few early recipes and opinions.
The New England IPA embodies the term "juicy." This tropical brew boasts floral and sweet citrus flavours that combine with its slick yet silky taste to create a truly nuanced beer. It's a tried-and-true drink that people in bars across Scotland like.
Price: £1.82
Buy Now: Beer Sniffers
Article by: Vidisha Dewan, Beverage Trade Network