How Craft Brewers Are Ready And Primed For Their Best Years Ahead
28/06/2021
The speed at which all those changes have taken place has been breathtaking, with craft brewers starting DTC sites from scratch and then selling thousands of pounds of beer within days.
Personally, we have all lost out due to the universal lockdowns imposed by Covid-19, but from a business perspective, there have been clear winners and losers simply based on what companies have been able to do. Which has been particularly the case in the craft beer and brewery sector which has been on a precarious and, for some, exciting roller coast ride in the last 15 months.
On the one hand, we have seen restaurants, bars and pubs have to close completely, or work under restrictive social distancing measures, that has had a knock-on effect right down the supply chain to all the food businesses, brewers and drinks companies that supply them. Leaving many craft brewers working on paper-thin margins simply unable to continue through the first 2020 lockdown.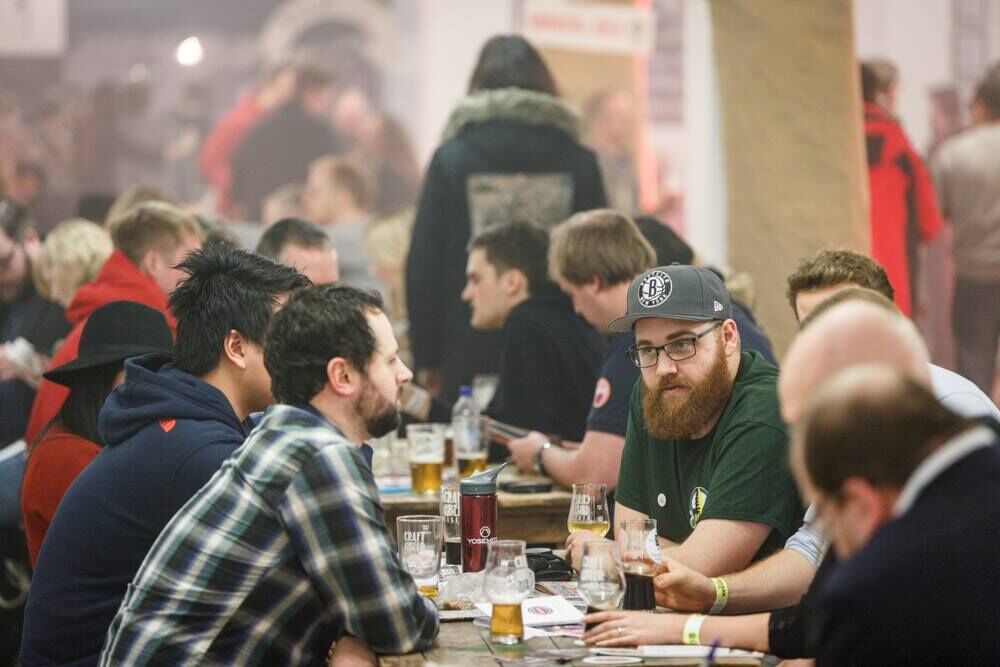 Craft beer rising people
Conversely, it has been a boom time for those businesses that could stay open as we have seen the retail sector, supermarkets, and online retailers, in particular, enjoying record week after record week, serving customers who had nowhere else to go for their food and drink.
It has also been a massive boost for the local economy as we have all been stuck at home and happy just to go to our local stores to pick up on both essentials, but also treats to make ourselves feel better.
All of which has split the craft brewing sector between those that we're able to quickly adapt and find new ways of trading, to those that simply did not have the resources or time to do so. Industry analysts fear the UK craft brewing sector will be back at 2017 numbers when the dust finally settles on lockdowns and social distancing.
But for those that we're able to switch their markets from the closed on-trade to the retail sector and online the last 15 months has seen them completely re-invent their businesses for the new world we live in.
Many have been able to forge even closer ties with their customers by starting their own direct to consumer platforms and building a whole new revenue stream as a result. It has also brought new customers to the craft breweries themselves, where people have been so much more willing to connect and support the local companies in their neighbourhood.

Craft beer crowd
Stronger position
So much so that the craft brewing scene that emerges from Covid-19 will be in a stronger position than when the pandemic first struck - albeit in much smaller numbers. For those that have made it to the summer of 2021 the days in late March 2020, when suddenly they had tanks full of beer and no bars or pubs to selling them to must seem a long time ago. The speed at which all those changes have taken place has been breathtaking, with craft brewers starting DTC sites from scratch and then selling thousands of pounds of beer within days.
The Beavertown Brewery, for example, saw a 1,000% increase in online sales and now has close to 10 people working just on DTC alone. "As a brand, it means we've got direct contact to [the consumer] which is everything that we want," is how Beaverton's founder, Logan Plant, described the move to Creative Brief. The challenge now is maintaining and keeping all these new customers they have found online in the last 15 months.
For many craft brewer, it has also meant switching their production from keg to can, or bottle which has also made them, as brewers, far more flexible to supply a much wider range of customers than they were able to do before Covid-19.
The craft brewers that will take the sector on in the next five to 10 years have been pulled apart and put back together in the last year, which although extremely hard to go through, means they are so much better placed than they were.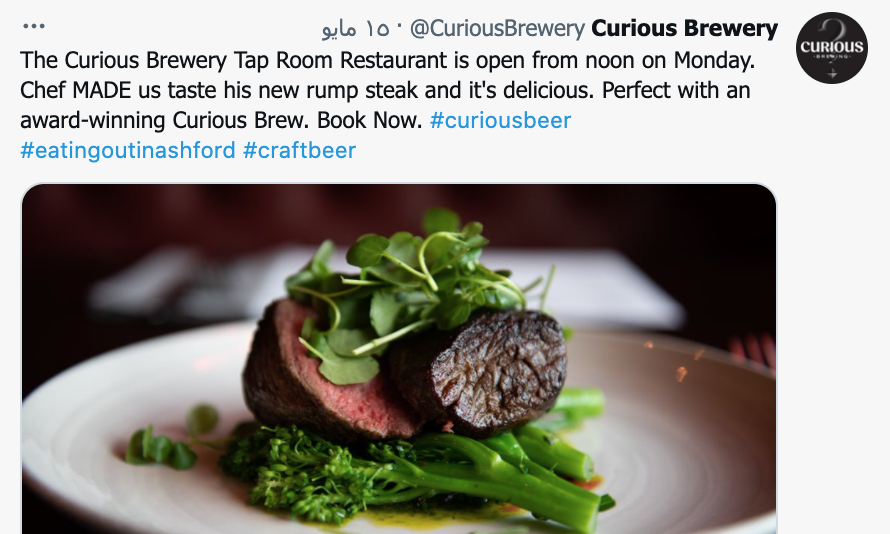 Curious Brewery Twitter post
Take these figures from the 2020 SIBA (Small Independent Brewers Association) report:
* 30% of small independent brewers now have their own taproom to serve direct to customers versus 27% in 2018 (SIBA). Some have even opened their own restaurants like the Curious Brewery in Ashford in Kent.
* 83% say they have a strong connection with their local community
* 31% of retailers expect their craft beer sales to rise (CGA)
* one in four members of staff are female.
Sales of craft beers have also been far outstripping the mainstream beer market growth for a number of years. Marstons on-trade report in 2019, for example, said the value of the craft beer market was up 15.7% compared to an 8.2% decline in cask ale sales and a 1.1% drop for a mainstream lager. The growth in mainstream beers is coming in the premium sector (up 5.6% for premium lagers and 10.5% for world lagers) which is very much where craft beers naturally sit.

Craft beer rising pouring pint
Connected through craft
It's not just online craft beer sales that have seen phenomenal growth in the last year, but also the level of activity that craft brewers are now doing online and through social media platforms to get even closer to their customer base. Many have taken to Instagram Live to host craft beer tasting and have seen a huge surge in their audience and followers too.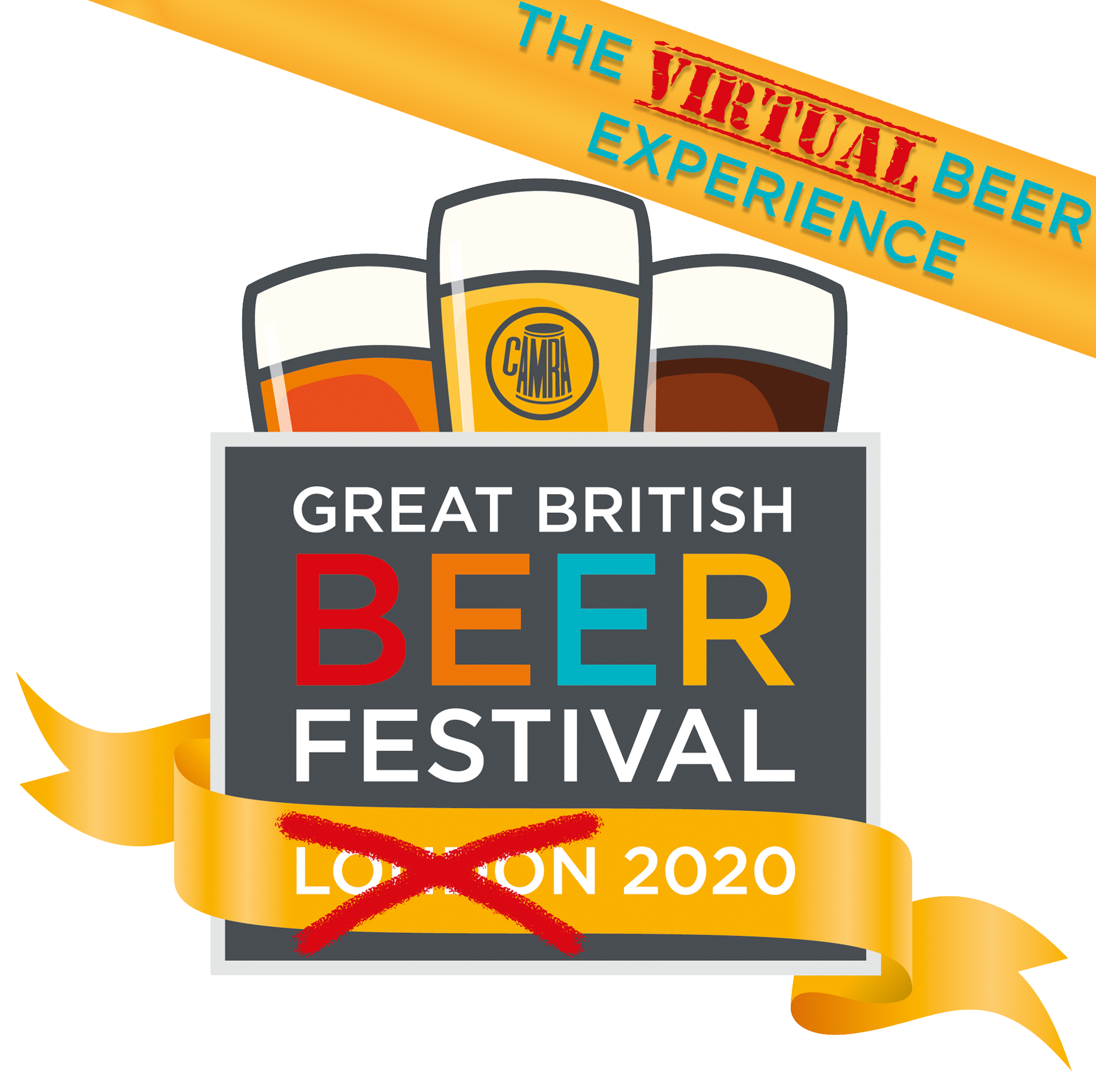 Great British Festival Virtual Event
We have also craft beer festivals go virtual to great success as well during Covid-19 - like the Great British Beer Festival in September 2020. Beer 52, one of many dedicated DTC craft beer sites that have emerged in the last couple of years, claims to have held the first visual beer fair with Cyberfest in April 2020. It was also a great way to "support incredible independent breweries," said founder James Brown, "at such a challenging time". It has gone on to host other Cyber Fests during the year.
That now means they are more connected and in tune with what their customers are looking for than they have ever been.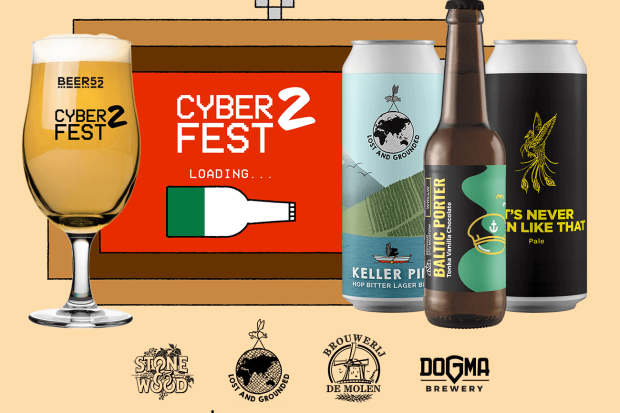 Cyber Fests
Need for help
The sector, though, can only go so far on its own and is also in desperate need of government support to help breweries recover, re-build and grow again after the pandemic. The hospitality sector was one of the hardest hit in the UK and continues to struggle as long as social distancing measures are in place.
The small brewing industry has long called for duty cuts and other measures to help them have more of a level playing field with the multinational brewers. Their cause has been taken on in the House of Commons by the All-Party Parliamentary Beer Group, which claims over 2,000 breweries and pubs have gone out of business due to the pandemic. It is calling for wider and sustained support around duty, VAT and rates.
"In order to survive and thrive, the industry needs government to go even further in its support, extending and building on some of the measures introduced after March 2020," is the case that Mike Wood, chair of the group sets out.
Andy Slee, chair of Black Sheep Brewery, speaks for so many of his peers when he said: "It is critical that these British institutions can continue to invest in their futures, help protect jobs and allow these community assets to thrive for the good of us all."
The craft brewers have shown during lockdown that they have the expertise, the drive, the passion and the ability to adapt and thrive even in the most difficult of situations. Given the right support, the sector is ready and primed for potentially its best years ahead.