How To Scale Your Beer Brand In The UK In 2020
24/11/2020
At a time of uncertainty, the Hong Kong brewery Gweilo is launching in the UK. We spoke to founder Ian Jebbitt to find out why and how.
"A lot of people have buried their heads in the sand during COVID. We've seen it as an opportunity to get stuck into some new challenges"
For the first time in more than a decade, the number of breweries operating in Britain has fallen. According to new figures from the Campaign for Real Ale's Good Beer Guide, the number has dropped for the first time since 2008. That's not a surprise. These are tough times for small breweries, with the three-pronged threat of Covid, mooted taxation changes and the uncertainty surrounding Brexit.
An odd time, then, to be launching your beer brand in the UK, but Ian Jebbit, who founded Gweilo in Hong Kong in 2015 with wife Emily and pal Joe Gould, doesn't see it that way. He's set to launch this year, with the beer being brewed at Vocation in Yorkshire.
"Ever since we started Gweilo five years ago, we've always wanted to go to the UK," he says. "Because we're from the UK, we're passionate about the UK beer scene. You can look at it both ways. A lot of people have buried their head in the sand during COVID, but we've actually seen it as an opportunity to really get stuck into some new challenges. It presents opportunities as well as challenges."
Here's how the Gweilo team is planning to make a success of this bold move:
Look for opportunities
"The unique circumstances [will] force us to be creative and innovative in how we portray our brand and our beers, and make sure we focus on how we do that. If you're in a buoyant market you could be lazy and actually achieve a reasonable amount of success without necessarily having to concentrate in too much detail on how you deliver your brand, and the experience you try and deliver.
"Whereas with COVID, it's such a unique set of circumstances, it's made us really look within and think, 'How do we deliver our story in a can, with limited activation in the on-trade?' We're going to be activating the brand largely electronically and through cans.
"How do we do that? It's forced us to really sit down and look at ourselves. We've done a full brand refresh for the UK, we've teamed up with a UK artist who lives in Hong Kong, we've got Hong Kong-themed artwork on the can. We can use recipes; we're looking at how to deliver a Hong Kong experience to people now. We're looking at partnering with Chinese chefs in the UK, the recipe cards, we're looking at making our own range of snacks to go with the beers that have a Eastern/Western fusion theme to them.
"We're looking at ways to help people understand what Hong Kong as a country is and stands for. So we're looking at typical Hong Kong games that people play here to take to the UK to go with the beer. So it's different, but it can actually, we will activate the brand in a much more authentic way than we may well have otherwise done. Not that we wouldn't have tried to, but I think this has forced us to be more creative."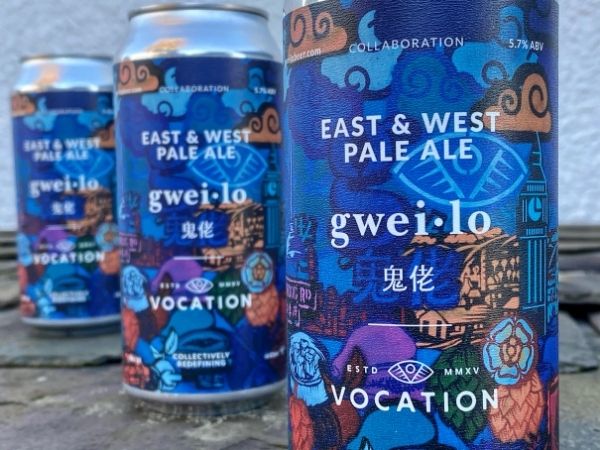 Go to where the market is
"We're focusing on cans, but we're also looking to do draught as and when we can. Draught is a big part of who we are as a brand. We like social interaction in pubs, bars and restaurants, but we've got to work with the framework that we've got at the time. It's an ever-changing landscape, so we've just been looking at our packaging splits for the first … we're doing five limited-edition beers as part of the launch. And whereas they would normally be probably 80% keg versus can, they're going to be 90% can."
Stand out from the crowd
"What we'd experienced in other markets - in Australia, for example - was people in the craft beer world like something new and exciting and different, there's that general interest. And there's also an ever-growing Chinese population in the UK. So we've got that USP in that by brewing locally, we're brewed locally for freshness, but also it enables us to market ourselves as a local UK brand, but also something a bit different from Asia and also appeal to that immigrant Chinese population, sort of a taste from home and a feel from home."
Be open to different ideas
"We're working on non-alcoholic beers at the moment and they'll be available in all of the markets in which we operate. We've seen a huge growth in demand for the non-alcoholics, we've got a sister company called Set Free that specializes in the distribution of non-alcoholic products: we're feeding our own branded product into that network later this year and early next year. We've actually got the non-alcoholic product for the UK being brewed at De Proef in Belgium, and they're centrifuging the first batch this week."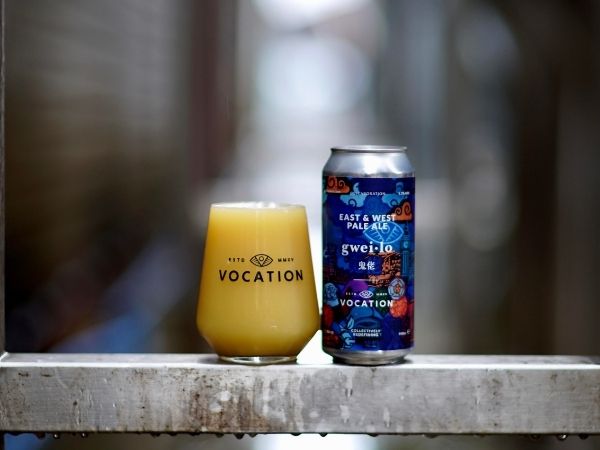 Don't limit yourself
"We're going to be selling across the country, but we would like to focus on not the stereotypical places that any new entry would... So the obvious choice is London. We will focus on London, but it's not going to be the be-all and end-all. I lived up in York for seven years, so I'm passionate about the North being a big focus.
"We'll have a gin for sale, too, like in Hong Kong. It will be available in the early part of next year. Bermondsey Tonic has made a tonic that matches the gin for us, so we'll have a canned RTD, gin and tonic.
"The gin came out of a drunken conversation with someone at a distillery and we were chatting about, could you make a really nice gin by isolating the key elements of a hop? So our lead botanical in the gin is Mosaic hop. And the gin is not a hoppy gin, so you don't drink it and taste Mosaic, but what we've done is extract the different flavors that are prominent in that hop as part of the distillation process. What we've found here, and I think probably in most markets, is someone that appreciates craft beer will try the gin because it's got those Mosaic hop in it."
Recognise the current situation won't last forever
"As the aviation industry reactivates, there'll be a lot more activation of the beers that we make for Cathay Pacific. Just prior to COVID, that beer was going to go international across the whole network on one of their routes, with another beer. And there was going to be a huge activation at Heathrow and we were working with the Hong Kong tourist board in the UK to help them promote Hong Kong to UK tourists as well."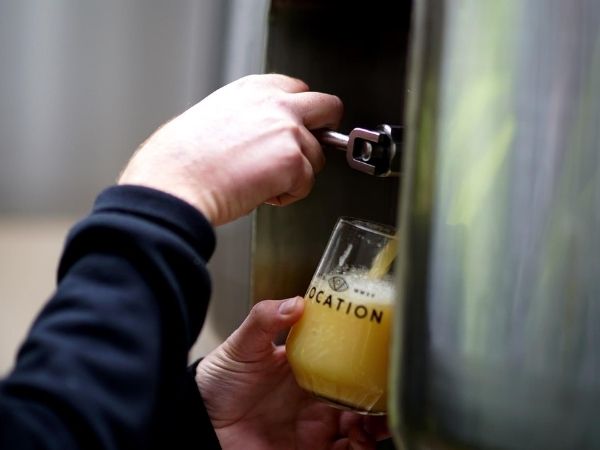 About The Author: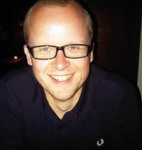 The article is contributed by Will Hawkes. He is a freelance journalist specialising in beer and travel. He is an author of Craft Beer London, a guide to the city's burgeoning beer culture, and a regular contributor to a host of publications including The Financial Times, The Guardian, The Washington Post and Beer Advocate.
---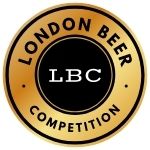 London Beer Competition has been created exclusively to helping drinks producers and brand owners get closer to the buyers, distributors, and retailers that can bring their products to market.
Put your beers in front of top buyers and get rated by Quality, Value for Money, and Packaging.
If you're looking to get in front of a leading panel of top-level beer buyers with current direct commercial buying responsibility in London, now is the best time to enter your beers.
Deadline For Submission Is Approaching Fast.
Leading beer brands from around the world now have an opportunity to grow their business and gain the attention of trade buyers and influencers within the UK beer industry. Time to submit your beers in the 2021 London Beer Competition.
KEY DATES
Registration Ends: Feb 22, 2020, Enter Now
Warehouse Closes For Samples: Feb 26, 2021
Judging: March 16, 2021
Winners Announced: April 12, 2021
Quantity Discount Now Available
4 to 9 entries: 10% discount
10 to 14 entries: 15% discount
15 or more entries: 20% discount