Deadline
September 30, 2023
Enter Now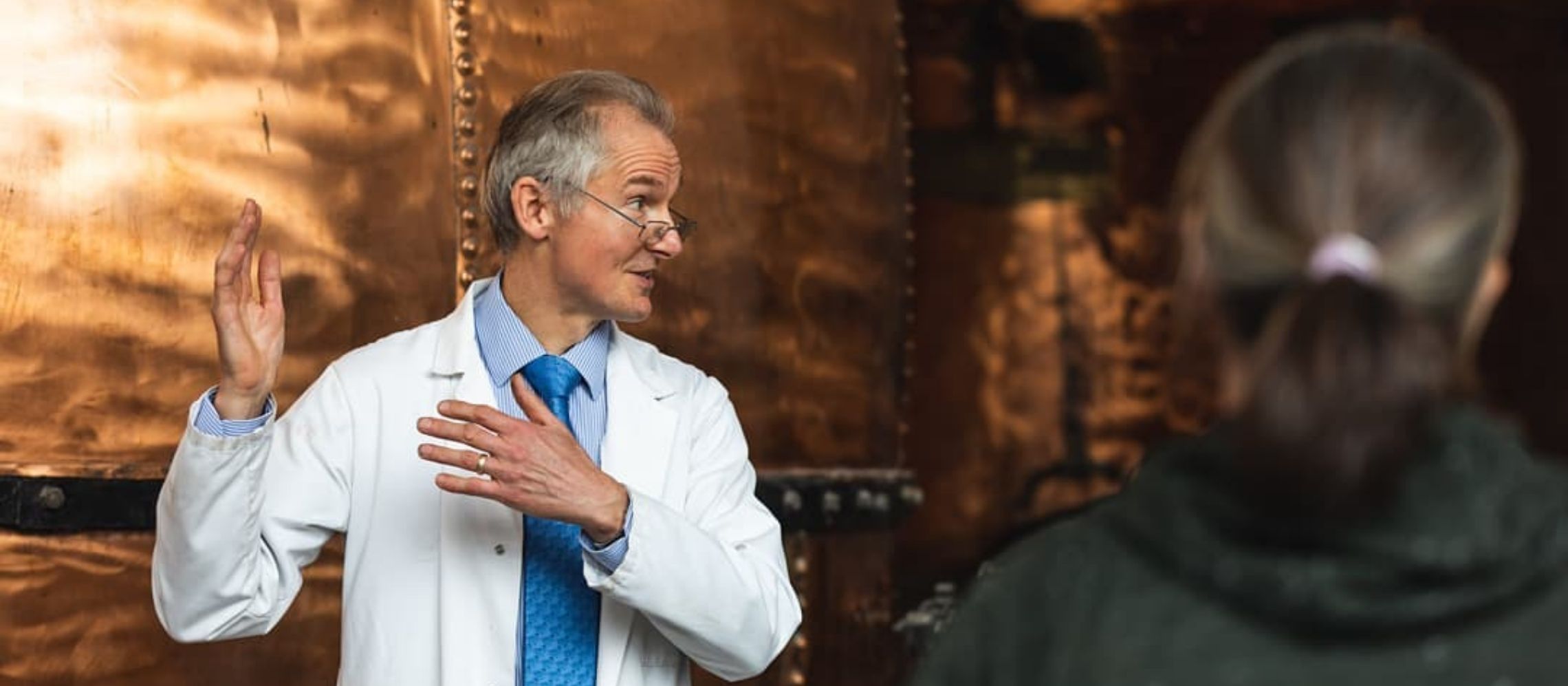 Beer Essentials: How to Brew Oatmeal Stout
Ask John Hatch the best beer he's made and he'll rhapsodise about Oatmeal Stout. We caught up to discuss that and much more besides
"For Oatmeal Stout, use plenty of chocolate malt instead of roasted barley. You get the same colour but plenty of additional flavours'
Sambrook's Brewery moved earlier this year from a cramped industrial unit in Battersea to The Ram Quarter, or, as those with a few years on the clock call it, the Ram Brewery, in Wandsworth. It was the most heartening moment in London brewing for many years, because it meant that the future for brewing at a site with a tradition dating back to the 16th century was secure, at least for the foreseeable future.
[[relatedPurchasesItems-40]]
The reason it's secure, though, is not down to Sambrook's - although they've played their part - but to a brewer called John Hatch. On the day that Young's, the former denizens, left in 2006, Hatch, a Young's brewer, decided to ensure that brewing tradition would not die. Since then he has brewed regularly in Young's former stable block, having assembled a Heath Robinson-style kit when the site was being decommissioned, thereby ensuring that the tradition remains unimpeachably intact. He paid for the brews by leading tours of the site and hosting comedy nights, all while employed as site manager.
All his hard work has paid off, both personally and for The Ram Brewery. Hatch, who joined Young's in 1988, is now assisting the team at Sambrook's, where his experience and knowledge are very welcome at what is one of the key breweries in London's recent renaissance. Few people in the capital have seen the fall and rise of London brewing at such close quarters, and even fewer have so much experience when it comes to producing traditional English beers.
He's working with Sambrook's, now the oldest independent brewery in London, as part of the new Heritage Centre, where visitors can get a taste of the site's amazing brewing history. We spoke to John to find out a bit more about his remarkable career and how he makes his favourite beer, an Oatmeal Stout.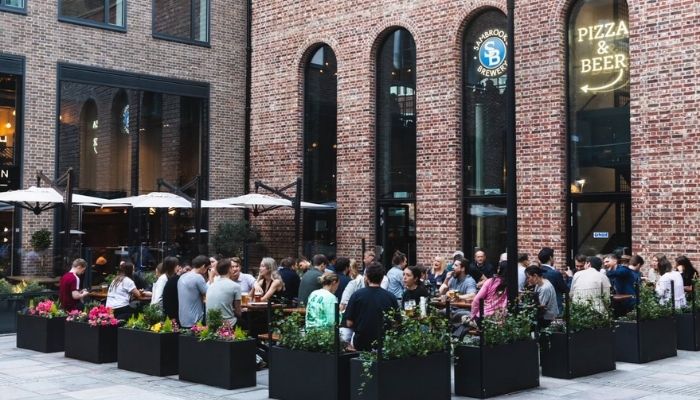 Sambrooks Brewery
At what stage did you decide you wanted to keep the brewing tradition alive at the Ram Brewery?
"The day after the announcement, Derek Prentice [former Young's colleague, who has also worked at Truman's and Fuller's and is now part of the team at Wimbledon. Derek is one of the few people more experienced in London beer than John, having started at Truman's in the late 1960s] and I started plotting. We actually planned to open our own brewery but that fell through. I then hoped to open one by myself, but that also fell through. Sambrook's eventually saved the day!"
Did you think you might be the last brewer here?
"The town planners wouldn't give planning permission for a redevelopment unless it included a brewery."
I've read that Oatmeal Stout is your favourite style - is that correct? What is it you like about it?
"My own Oatmeal Stout is my favourite beer, yes! I have tinkered with the grist until it was perfect (for my taste buds at least)."
If a young brewer wanted some tips on making Oatmeal Stout, what would you tell them?
"Simply to use plenty of Chocolate Malt instead of roasted barley. You get the same colour but plenty of lovely additional flavours and aromas. Also use plenty of hops to balance the harshness of the roasted malts. In terms of the brew, it should be made as per a normal brew but a longer stand in the mash tun may help as the oats do tend to slow things down. It should be served cool but not overly chilled."
Are there other beer styles that are particularly close to your heart?
"Young's Winter Warmer was glorious!"
Can you tell me about the new museum and visitor centre at The Ram Brewery, and your role in it?
"I will be conducting tours of the Heritage Centre to explain the artefacts and how they link to the brewing process. We are going to initially do tours on Saturday afternoons and Thursday evenings and increase the frequency as required. There will also be the opportunity to be a 'brewer for a day', which entails doing a nano-brew with me. The process will take about 5-6 hours with a meal break in the middle."
How do you feel about modern British brewing, and brewing in London?
"I am delighted to see so many breweries, mostly producing interesting original beer. More breweries can only promote more interest in beer and pride in one's locality.
"Back in the 80's, brewing was dominated by the so-called "Big Six". These were six large brewers who consistently bought out smaller breweries, transferred their recipes to larger more efficient breweries and then shut down the original brewers, making many redundant. Beer nowadays is more diverse.
"The only thing I dislike today is the willingness of all of the craft brewers to produce the now ubiquitous and utterly boring American IPAs. I am sick to death of American hops; English hops are far nicer. And my last Grumpy Old Man comment is that so called sour beers are beer gone wrong, don't drink [them]!"