Deadline
September 30, 2023
Enter Now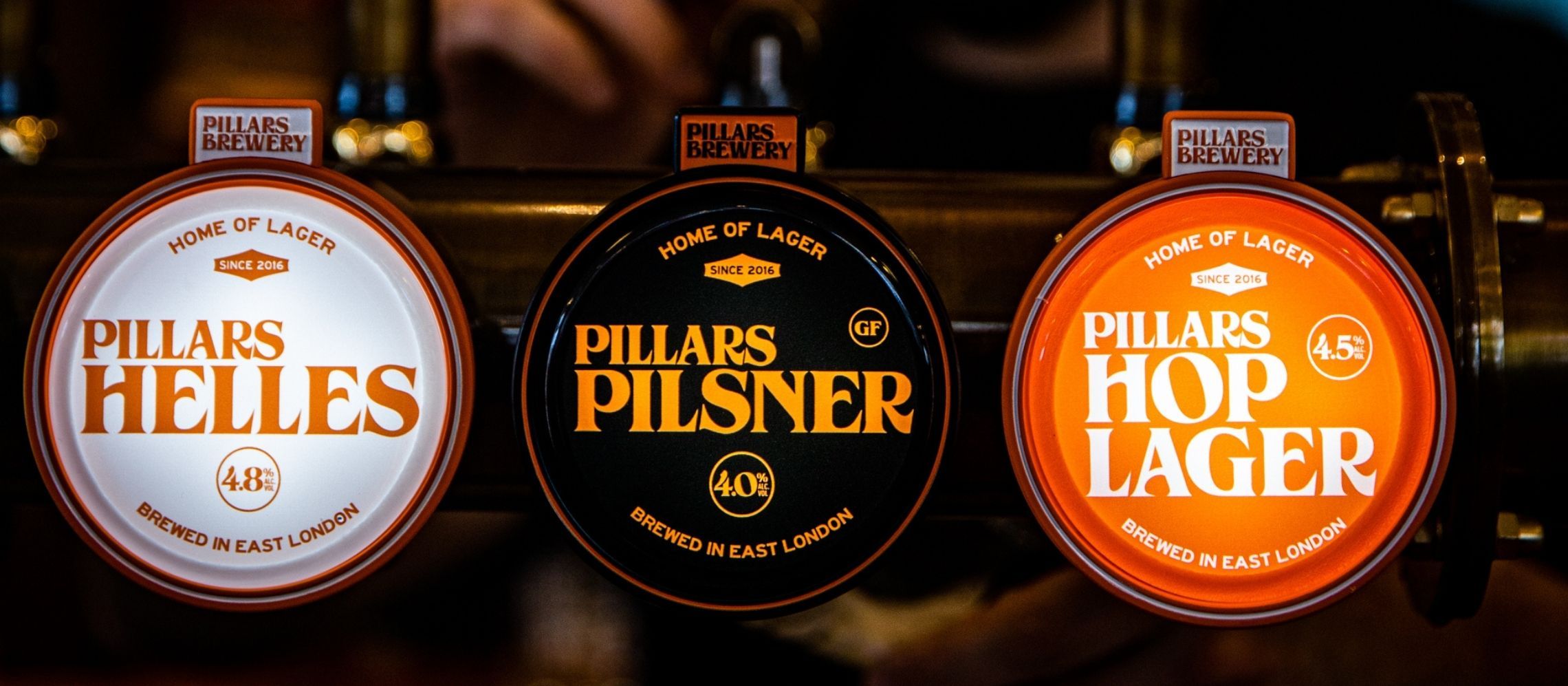 Beer Essentials: The Lowdown on Lager
London Beer Competition winner Pillars is one of the UK's finest lager brewers. We caught up with co-founder Gavin Litton to find out more
"We want to make beer that if you've had two litres you still want more. You can only achieve that with an excellently brewed lager"
More companies than you might imagine began in sheds: IKEA, for example, was founded by teenager Ignvar Kamprad in a tiny shack in southern Sweden, while Walt Disney made his first cartoons in an LA garage. Now you can add Pillars Brewery to that list, which tentatively begun in an East London shed in 2013 by three brothers - Eamonn, Samie and Omar Razaq - and their friend, Gavin Litton.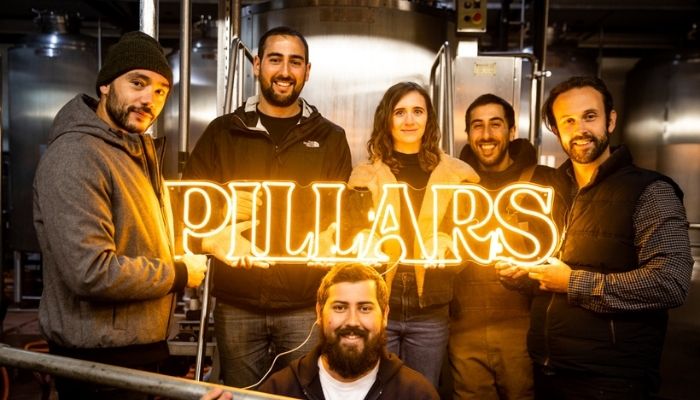 The team behind Pillars
It was not until 2016 that they launched a brewery - an appropriately lengthy gap given they focus exclusively on lager, which takes longer to make than ale. At that point back in 2016, most craft beers were ales, as they still are, a fact the Pillars boys have turned to their advantage.
"We really enjoy all craft beer," says Litton, "but we saw a real need in the market. A lot of the best lagers are imported, while a lot of locally-produced lagers are not made in the same way as these traditional lagers. We saw a business opportunity - but we also love drinking lagers ourselves, so it was a win-win."
Pillars, based in Walthamstow, are among a handful of British breweries whose high-quality products are helping to gradually change the perception of lager in the UK. We spoke to Litton to find out more about them and their beer.
Making lager is a subtly different process to making ale, isn't it? Did that make it difficult to brew it in a shed?
Well, our set-up was quite different to the average homebrew set-up. You ferment at a different temperature and use a different type of yeast, which ferments at a lower temperature. This means that temperature control is much more important in lager brewing. We had to put these chest freezers in that we wired up to microcomputers, which were essentially electric thermostats that turn the freezer on and off to regulate the temperature. We were fermenting at around 10 degrees.
[[relatedPurchasesItems-40]]
Our beers take five-and-a-half weeks in tank; some ale breweries will turn beers around in 10 days. This means that as a brewery, we need more space for equipment, and we needed more investment to open the brewery. That's part of the reason why you don't see more craft lager breweries - you need so much space. When we started a lot of people thought we were mad, but the challenge represented an opportunity.
A lot of classic German and Czech breweries use a brewing method called decoction. Is that something you do?
We have done some special beers with decoction, but we don't currently use decoction. It can give you more malty character but we've built recipes that don't require that extra process. Our focus is on quality, not cost, but we find that we can get the same outcome without decoction.
It's sometimes said that brewing pale lager is the ultimate test, because there's nowhere to hide imperfections. What do you think?
Absolutely. We want to make beers that, if you've had two litres, you still want more. You can only really achieve that with an excellently brewed lager - it's clean, delicious, and still has enough flavour that you want more. If you make any mistake in the brewing process, that won't happen. Customers won't drink more than a few pints, and won't actually identify why, but there will be a small flaw in the beer. We are really focused on the process and the engineering side of production - we know that our beer needs to be perfect to taste good.
Do you think London drinkers understand how diverse the world of lager is?
It's changing, but slowly. Part of what we try and do as a brand is to help people understand that lager is more than just pale lager. At the moment we've got two pale lagers - a Pilsner and a Helles - but we've also got a dark lager which is almost black but tastes really clean and light. We've got a dopplebock, which is really quite sweet, we've got an icebock, which is a frozen version of that so the flavours are more concentrated, and we've got an Oktoberfest Festbier coming out soon. Because pale lager is popular - 70 per cent of the world's beer is pale lager - it's what people expect, but lager is a process, not a style.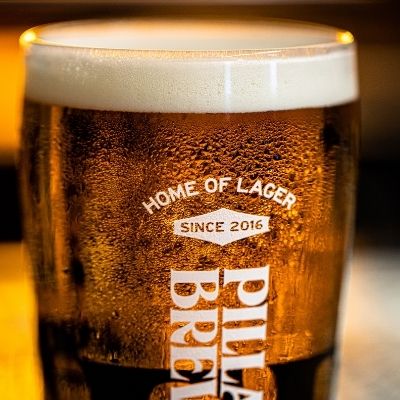 Home of Lager, Since 2016
Which is your favourite of the Pillars beers?
I love our Pilsner because it's so easy to drink. It's 4 percent, it's gluten-free, it's a session beer that you can drink all day. But I also really enjoy the odd glass of the stronger lagers, like the Doppelbock, which is a sweet, dark, malty lager that most people would assume was an ale. Doppelbock is my favourite style.
Is good lager growing in popularity in London?
I think more and more consumers are recognising that you can get good-quality lager, something that's brewed differently to mass-produced lager. It's a slow process, because people need to have the products in front of them - but as soon as they make that decision, they often won't move back. It's the same thing that happened with craft beer, when people switched from macro lagers to pale ales and IPAs.
What have you got planned over the next few months?
We're currently looking at expansion for the brewery. We're at 3-and-a-half thousand hectolitres per year at the moment, and we're looking to move to 8000 hecs. That's planned for next year.
We're also launching a new website in November. Our webshop did really well during lockdown but it's dropped off now, so we're investing in it. You can buy all of our beer online and it's free delivery to the entirety of East London.