Interviewing Mitch Adams – Operations Manager & Beer Buyer at Euroboozer Limited
28/08/2019
In this interview, Mitch Adams shares some perspectives from the UK wholesale beer market.
Beer categories have changed immeasurably in the last few years as the alcohol markets have become less driven by volume and more by premium, 'craft', authentic products. In a series of interviews with on-trade and off trade business leaders Beveragetradenetwork.com is delving deeper to understand the dynamics and pressures on leading operators.
Below the radar, beer trader Euroboozer's Buyer Mitch Adams shares some perspectives from the UK wholesale beer market.
Tell us about your business' style and offer and how it differentiates itself?
We are beer importers and distributors. We work with small independent breweries from around the world, and across the UK. We deliver to pubs, bars, bottle shops and restaurants predominantly across London, but increasingly the Midlands, Bristol, South Coast and Home Counties. Our strengths lay in the cold chain, cold storage, excellent lager and cask beer.
Considering the number of takeovers or the small by the big (Beavertown, Camden) and the growth of the craft into the 'corporate' (Brewdog) sector how do consumers define craft beer?
I think many consumers are unaware of the takeovers and mergers happening. They simply want a tasty beer with a great story.
Are there categories of craft beer, if so what are they?
Perhaps a variable scale would be more appropriate?
Keg versus bottle beer? Is keg still as important as (say) 5 years ago and is bottled beer growing?
Keg and cask are still very important. I would say that bottled beer is losing its relevance as the canned packaged format grows in popularity.
How many producers & brands do you have for each category beer? Do you have separate approaches for each of them?
We currently work with around 10 international producers, with a varying number of brands/products per producer. We change our approach depending on where we see each beer sitting in the marketplace.
How have beer retail ranges (on& off) changed in the last few years?
There is still a huge lean towards pales and IPA's, especially session IPA's, increasingly though we are seeing a resurgence in the popularity of lager and classic styles, British, Belgian and beyond for both the on and off trade.
Can beer ranges become too big for consumers to make a reasonable choice?
Yes, and especially so if the information available through beer lists and staff is lacking.
What makes for an exciting new beer or both that you think 'yes, I have to list that'?
It's all about flavour and branding, both equally important when sourcing those stand out beers.
Does Euroboozer conduct customer staff training programmes? Can you tell us a little about them?
Not currently in a formal manner, but we are looking into it.
What next for craft?
Lager & best bitter
Do you have a personal current favourite?
That changes with my mood!
About the Author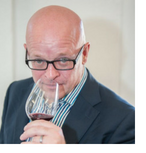 The article is contributed by Alistair Morrell, Wine Inspector, wine industry consultant, journalist and, commentator. Over 30 years as a wine business professional, Alistair shares his global knowledge, network, and experience of growers, importers, distributors and buyers.