LBC Winner Interview: Amsterdam Brewboys' CEO
05/11/2019
Pieter Langendijk, The CEO of Amsterdam Brewboys talks about his inspiration behind producing an award winning American Pale. He also sheds light on the entire process of the production.
The 2nd edition of the London Beer Competition, where beer's quality is judged alongside packaging and value, awarded over ten special category awards to wines across the globe. Amsterdam Brewboys' American Pale Ale bagged a Silver medal, and "Best In Show By Country (Netherlands)" at the 2019 London Beer Competition.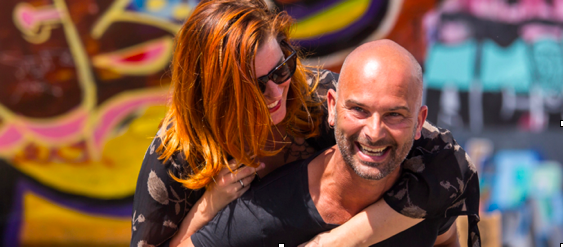 It all started in Pieter's cafe named Bar Langendijk, located just underneath the biggest windmill in Amsterdam.
Sebastiaan and Pieter talked about beer while sipping their own pints, and made a plan. "The main focus was to have fun, do crazy things and make great beers" said Pieter Langendijk, CEO of Amsterdam Brewboys.
In a chat with our editor, Pieter gave us a peek into the Pale American Ale.
What was the inspiration behind Amsterdam Pale Ale?
Our brewer Sebastian fell in love with the APA style when residing in Australia. As our first beer we wanted to make an impact and appeal to as many people as possible, the APA was a natural choice with a craft heritage but still easy-going and seasonable.
Can you tell us a little about the taste of Amsterdam Pale Ale?
We looked at many examples from around the world and settled on a classic hop profile with Amarillo and Cascade to capture the essence of an American Pale Ale, the malt profile follows suit to deliver a balanced backbone to the beer and it is finished off with clean fermenting American yeast.
---
Check out other interviews of London Beer Competition.
---
Tell us a bit about the process of its production
Fermentation takes 5-7 days after which we lager for another 2 weeks where a dry-hop is added. Other than that we take exceptional care throughout the beer-making process to let the ingredients speak for themselves and not loose character along the way, minimising oxygen uptake at every stage.
How important do you think competitions are for a brand/bottle?
It certainly lifts the perception of the beer to prospective buyers in that they can have confidence they are purchasing a quality world-class product.
Tell us how winning at the London Beer competition has helped Amsterdam Pale Ale
In general and locally it is great to tell people our product is of exceptional class, winning international awards but we are still figuring out how we can capitalize on the UK market, in particular, to really hit home the success.
---
Check out other winners of 2019 London Beer Competition.
---
What food does Amsterdam Pale Ale pair best with?
Any (fatty) street food that needs a refreshing counterpart would pair nicely. Or if you are more adventurous try a slightly unconventional pairing with white chocolate, a great success with a prominent chocolatier from Holland.
'Local beer for global enjoyment' 'We want to make the best f*cking beer in the world without taking ourselves to serious' added Pieter.
Along with American Pale Ale, Amsterdam Brewboys' IPA also grabbed a bronze medal at the competition.