Alfa Edel Pils Voted Best Lager In The World
05/02/2021
One of the most frequently asked questions among beer lovers is: who brews the best lager? You will not get a clear answer, but Alfa Bier from Schinnen in Limburg has a good trump card.
At the 2020 London Beer Competition, the Alfa Edel Pils received the highest score of all entries in the lager category.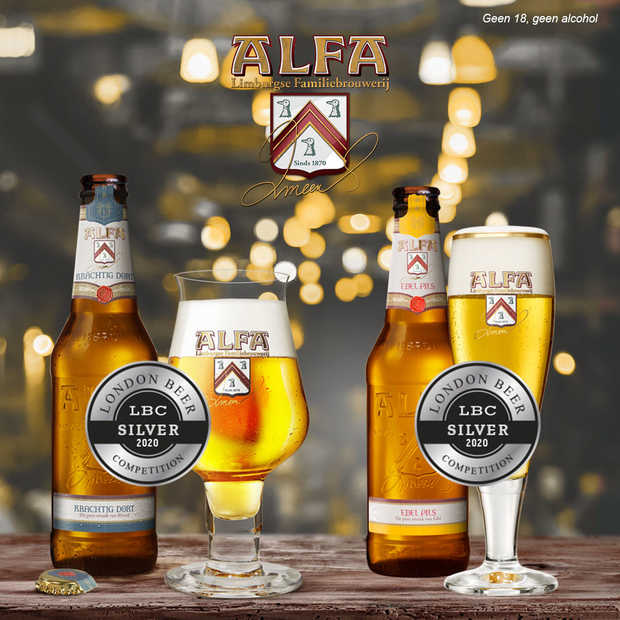 Alfa Brewery's Winning Beers, Source: Mixed Grill
This allows Alfa to call itself the brewer of the best lager in the world. An impressive achievement. The Alfa Krachtig Dort also won prizes at the London Beer Competition with a silver medal and a score of 82 points. The competition focuses on beers that are readily available in shops and catering. To win prizes, the beer must be marketable, consumer-oriented and above all tasty.
[Content belongs to Mixed Grill]