Lion Brewery's Beer Lion Stout Garners Success
04/02/2019
Pride of Sri Lanka, the Lion Brewery's beer Lion Stout awarded at the 2018 London Beer Competition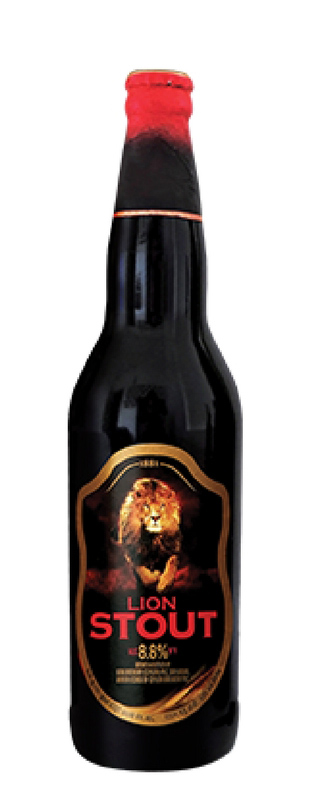 The story of this legendary Sri Lankan brewery dates back to the 1860's when British planter Sir Samuel Baker decided to establish a home brewery in the cool climes of Nuwara Eliya. Birthed and conceptualized on traditional brewing recipes and techniques since 1860, Lion Beer has carved a name of its own in the market. Lion Brewery (Ceylon) PLC infuses world class best practices, innovation, state of the art technology and a knowledge pool that remains beyond comparison.
Their beer, the Lion Stout was among the winners at the 2018 London Beer Competition. It was awarded a bronze medal with a score of 72 points from the judges on the three criterias of quality, packaging and value. A dark caramel stout, the Lion Stout has 8.8% alcoholic content. It is a large dense headed brew and is unique because of its sweet notes of chocolate and coffee interspersed into a foundation of dark roasted barley. The black labeling of the beer is symbolic of leadership, power, focus and strength of the lion.
Lion Brewery (Ceylon) PLC is a Sri Lankan brand constructed on a global platform of excellence. The functioning of the brewery is based on three core values of pride, quality and affordability. Continuous improvement and innovation are hallmarks of the company. Lion Brewery underwent a massive change in the mid 1990's as with a favourable change in the taxation and duty regimes, the construction of the brewery took place in the beautiful locale of Biyagama, just an hour away from the capital of Colombo.
For any beer brand to earn it's place on the retailer's shelf or a restaurant's beer list, it is important to ensure that the beers are marketable and consumer driven. The beers have to be such that they grab the spotlight and shine the brightest among the various beer brands available to the consumer. The London Beer Competition does exactly that for a beer brand.