2023 Registration
London,uk
March 20 & 21
Closed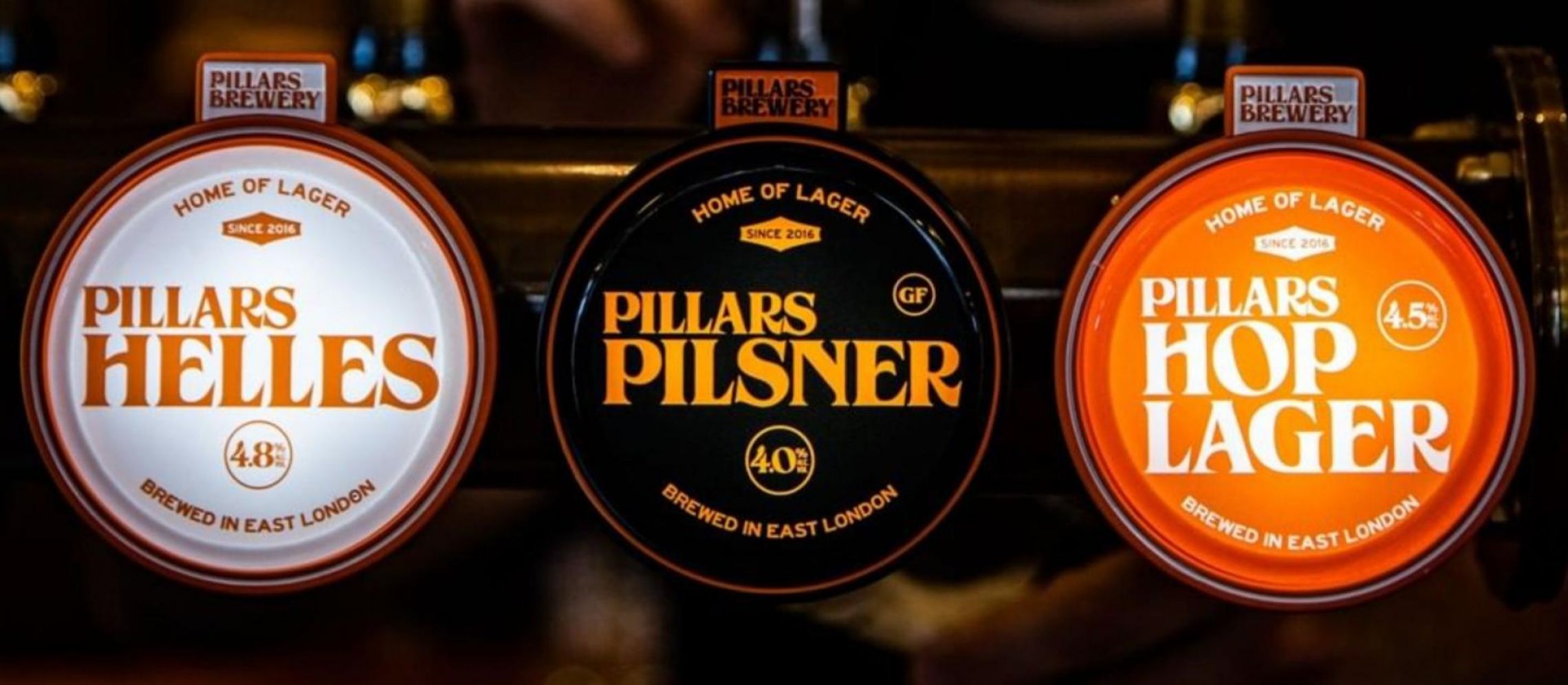 Pillars is more than just an East London Brewery - its a community
Catch up with London's first craft brewery and all its award winning beers that are perfect for the upcoming summer
It is the drink in your hand at BBQs and weddings. On first dates, and quiet nights at your local pub. At festivals, parties, or even at home on the sofa.
A good lager is well balanced, full-flavoured and refreshing. It may taste simple but lager is a sophisticated and refined beer style. In fact, 2 of every 3 pints of beer bought in the UK is lager.
Lager has always been a people's beer, and Pillars Brewery in East London has been on the forefront of that belief since 2016, making it London's first craft lager brewery and taproom.
Getting it right takes practice, knowledge, specialist equipment and quality ingredients. Lager brewing is an art, and this Walthamstaw distillery has been nailing it right in the head.
Proof?
Pillar's Hop Lager recently won a GOLD at London Beer Competition 2022, bagging 93 points for itself. This India Pale Lager has the light body of a lager, and the hoppy taste of a pale ale.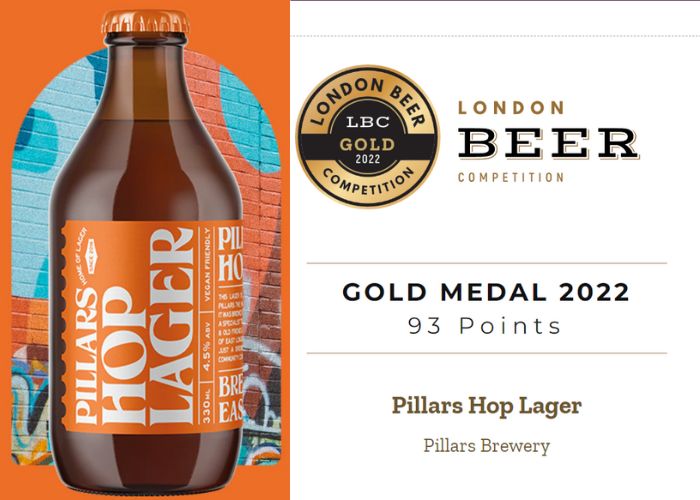 What the judges liked about it?
Clean, refreshing body with floral, light lemon, grassy, alpine, crisp like mountain air notes on the nose. Decent citrus and clean notes on the palate with the bitterness of hops and the sweetness of biscuit to balance.
They are proud to have combined contemporary brewing techniques with traditional brewing principles.
"Since Hop Lager won the award we've definitely seen an increase in sales and also an increase in awareness and enquiries from distributors and also drinks suppliers that are not beer forward but want reputable beers to add to their range." says Peter Kennelly, Sales Manager at Pillars Brewery.
[[relatedPurchasesItems-40]]
Other favourites from their range include :
Pillars Pilsner :
The Pilsner is a crisp, clean, refreshing, lager packed with pine and citrus flavors. At 4.0% ABV, its highlight is the fact that it is Gluten Free.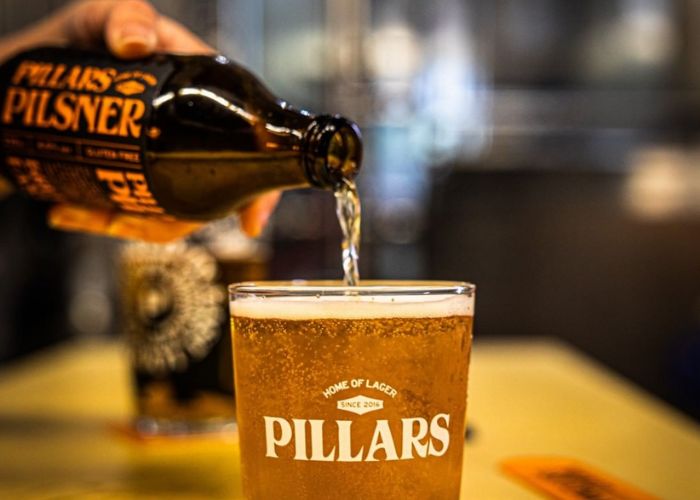 Pillars Helles :
This is an award winning traditional Munich Helles Lager with new world hops. The golden lager is a clean easy drinker filled with full bodied flavour. At 4.8% ABV, the higlight of this lager is that it is Vegan friendly.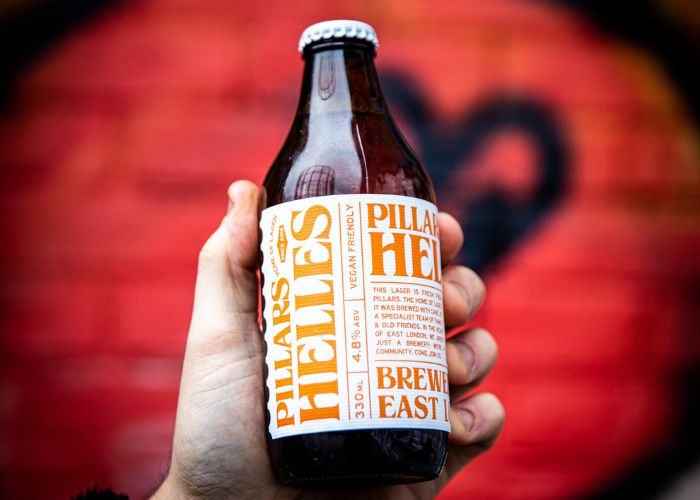 The beers are created within a traditional Bavarian-style brewhouse, complete with its own lauter tun. They tailor the water profile for each brew using their onsite water treatment plant and complete the process with a minimum of four weeks of cold conditioning.
Pillars brewery also has small batch products that showcase diverse and fascinating lager styles. They are a fusion of traditional and innovative global influences.
Where can you enjoy it?
Untraditional Pub is an orange bar and craft beer bottle shop that keeps the patrons of St James Street hydrated and happy. It occupies a unit in CRATE's modular walk-in site alongside a community of local businesses. You can simply turn up, find a table and enjoy stores from food vendors to hairdressers. The all-weather roof terrace regularly hosts live music acts and diverse events.
The full range of Pillars lagers is served at the bar, along with a selection of gin, wine and cider.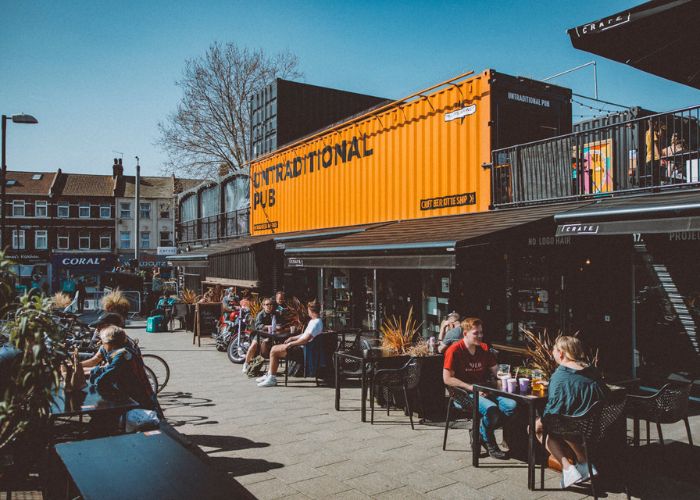 Pillars Brewery and Taproom is nestled in the illustrious Ravenswood Industrial Estate, known for its friendly drinking culture. You can enjoy a fresh, local lager whilst sitting amongst the tanks it was brewed in.The unit occupies an eclectic corner of Walthamstow, and in the warmer months you'll also find plenty of street vendors and outdoor seating.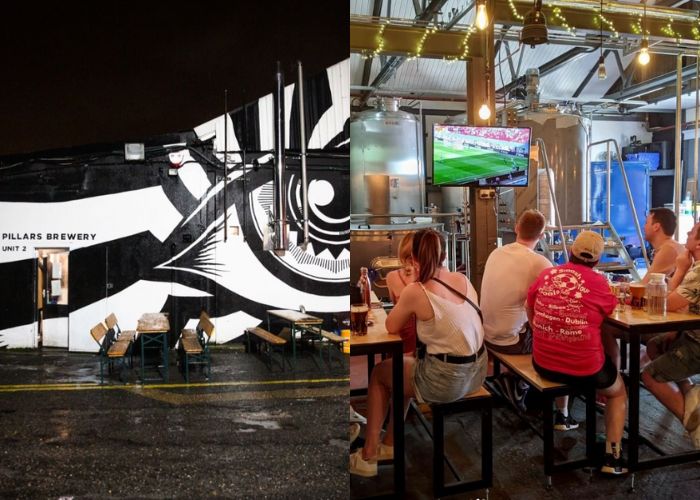 The taproom hosts a wide range of events, from live music and charity fundraisers to wedding receptions and birthday parties.
Written by Stuti Khetan, Beverage Trade Network