Vic Brewery - An unusual story
29/07/2021
From a country where drinking beer isn't a call to celebrate, but a companion to embrace good times comes an award-winning brewery - Vic Brewery.
Beers that win for a reason
Spaniards have an undying love towards their locally brewed beverages, Vic brewery on the other hand stands out of the crowd and has some exceptional reasons to be loved. Winning 5 medals in the London Beer Competition 2021 is just one of the reasons this brewery has to brag about. Well, today we find out the reasons behind it being so good with what it does.
Brew beers that are quality fermented ales, brewed using the classic American craft beer tools and equipment with isobaric fillings. Unfiltered and unpasteurized, these beers are made with love and care, produced to sustain freshly throughout their shelf life or how we like to say it - enough to make a drinker fall in love with the drink.
Keeping up with the trends of 33cl cans that have seen a sudden surge of popularity amongst drinkers, this brewery hasn't lagged behind any phases considering consumers really enjoy their beer a certain way, Vic has made sure their beers are enjoyed with a long conversation whether its friends or family. Also, the fact that the canned beers endure throughout with the same effect whether its flavours or logistically an advantage for the consumers, the brewery knows their beer and consumers.

Brewing process at Vic Brewery, Image source: Facebook
The origin story behind a masterpiece
In an unusual turn of events, one night of May 2009, two babies were born and spent their night in Vic General hospital. The respective fathers of these 2 children, Jordi Padrosa and Rafa De Haan, happened to be in the same room with their wives and babies, sharing the same emotions of becoming a father. The idea to celebrate this occasion clicked and they decided to spare a beer in the name of their newborns.
Keep in mind they had never met before, almost as if it was written in the stars for them to meet on this particular night. While celebrating this night they realized they shared the same love and passion for craft beers, which was a sign enough for them to embark on the journey of producing their own beer. Like everything coming to a place and setting a path for them, one fine day they found themselves a 30-year-old brew house that went for sale in London. Vic brewery came into existence after taking its logo from a wall of the mill that depicted grinding stones and before they knew it, the brewery was in action and kicking ales!
8 years of brewing honestly in a remodelled flour mill went by, and now was the time to take the beer game to the next level by improving the quality and flavours of their beverages and moving the production to Barcelona in a modern facility, Vic brewery began to walk down the path of winning hearts. Changing times and improving beers continued so did the friendship of Rafa and Jordi, what started out of nowhere was now an award-winning brewery.
Meet the founders
Jordi Padrosa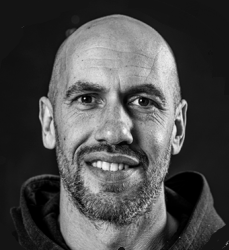 After many years of being an engineering director for a dairy and producing millions of litres of milk every day, Jordi decided he needed a change and dedicated himself to his passion for craft beers, which he loved and wanted to grow in. Considering the fact that he had the drive for producing craft beers, he enjoys the passion and dedication it takes to reach the hearts of consumers.
Rafael De Haan

Hispanic-English by birth and Dutch by name, Rafael runs a wine company and believes in the future of both grapes and cereal, with both showing the potential to boom with the rise of demands and the expansion it promises in the future.
Beers that stole the show
The history of this brewery and their passion to produce beers have claimed their reasons why their beers are exceptionally good. Time to showcase what won them the medals in the London Beer Competition 2021.
1. Imperial Stout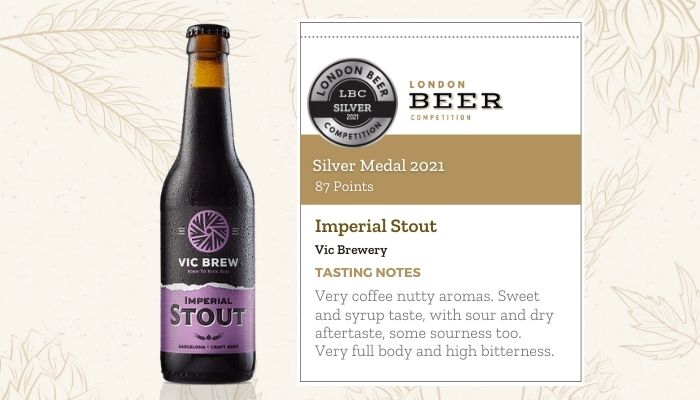 Very coffee nutty aromas. Sweet and syrup taste, with a sour and dry aftertaste, some sourness too. Very full body and high bitterness.
2. Session IPA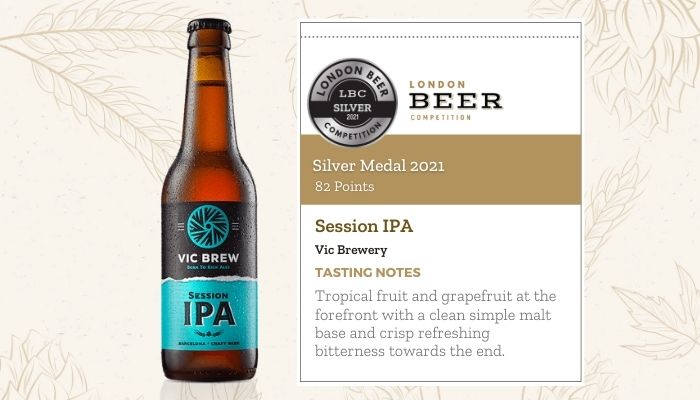 Tropical fruit and grapefruit are at the forefront with a clean simple malt base and crisp refreshing bitterness towards the end.
3. English Pale
Well-rounded aroma with both hops and malt coming through. Balanced between fruitiness and floral aromas. Hints of apricots and a dry crisp finish.
4. American Blonde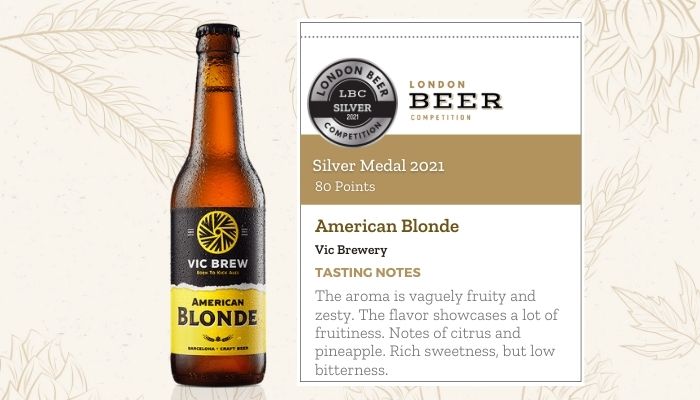 The aroma is vaguely fruity and zesty. The flavour showcases a lot of fruitiness. Notes of citrus and pineapple. Rich sweetness, but low bitterness.
5. IPA - Vic Brewery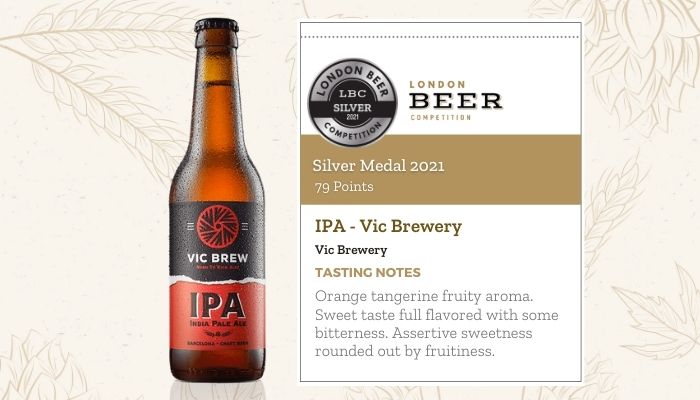 Orange tangerine fruity aroma. Sweet taste full-flavoured with some bitterness. Assertive sweetness is rounded out by fruitiness.
These beers went through a procedure of being reviewed by top judges on the basis of their quality, value for money, and packaging - ticking off all the checkpoints, Vic brewery scored a total of 5 medals in the London Beer Competition going on to prove, it's a winner for a reason.
---
Header image (Vic brewery's Facebook)