Best Spanish Beer of 2021: Mahou Cinco Estrellas Session IPA
21/06/2021
The iconic Cinco Estrellas's new addition by Mahou triumphs as 2021's best Spanish beer at the London Beer Competition.
The new Mahou Cinco Estrellas Session IPA wowed judges at the 2021 London Beer Competition, winning the spot of the Best Spanish Beer of 2021. The competition awarded this IPA with the title of 'Best in Show by Country' and a gold medal with 90 points.
Born from the collaboration of Mahou and Founders Brewing, this ale opens with aromas of orange and grapefruit hoppiness, supported by clean malty sweetness and moderate bitterness, with a nice creamy finish.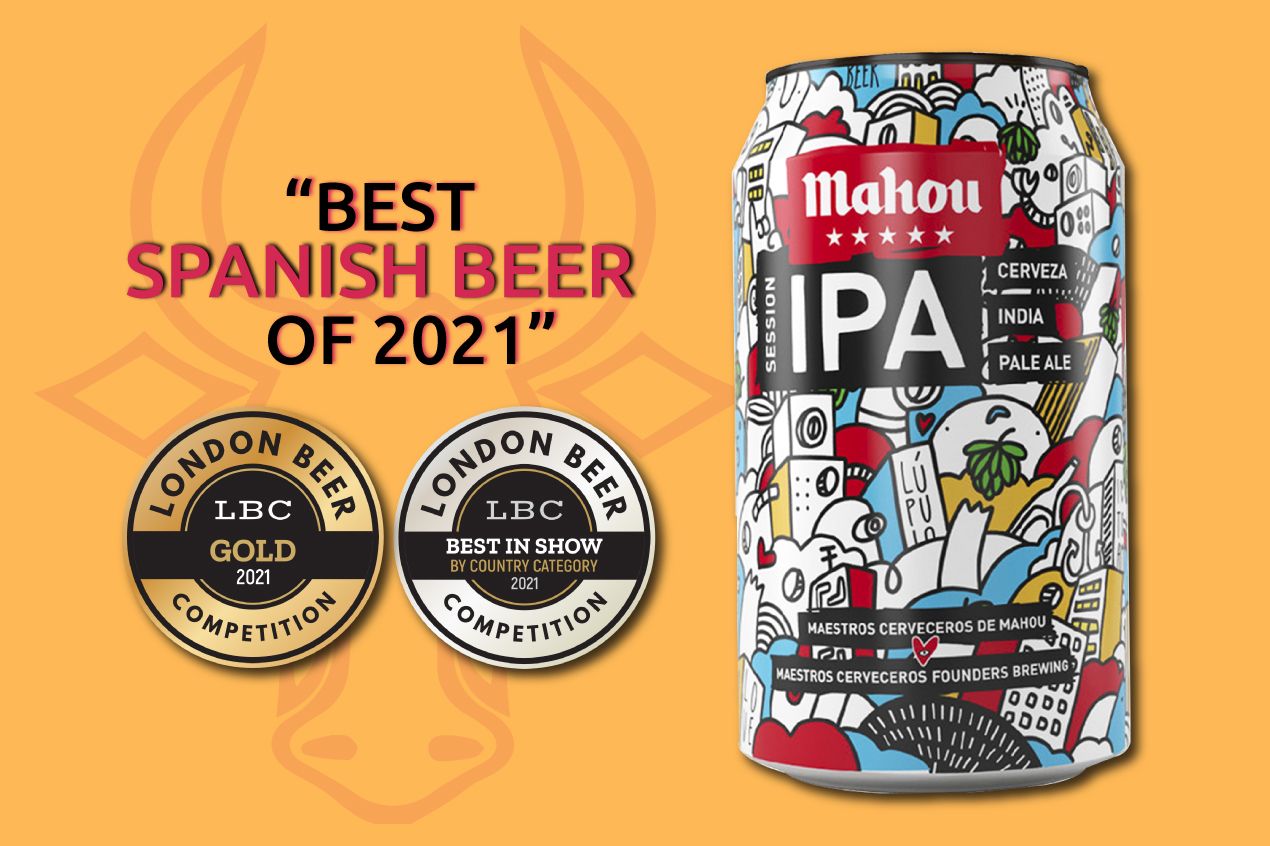 Mahou winning Can