Wooha Brewing Company- Get A Little Wooha Tonight in Moray, UK
30/11/2018
WooHa Brewing Company is dedicated to making great tasting bottle and KeyKeg conditioned beer and sharing it with their friends across the globe
Using expertly blended malts, balanced flavours and cold, clear Scottish water, WooHa produces a range of award-winning ales and lager using traditional methods with a twist.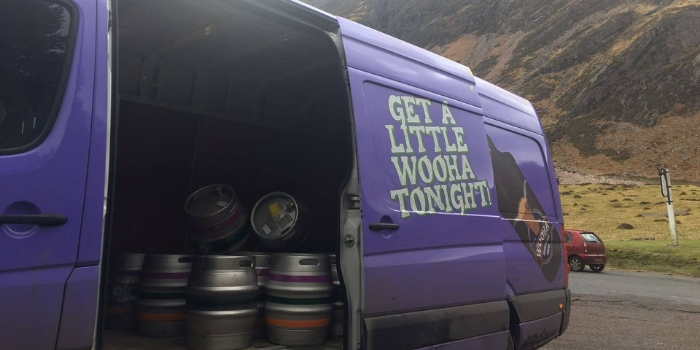 WooHa Brewing Company is a brewery based in the wilds of Scotland. Using the cold, clear Scottish waters and with some help from their trusty herd of Highland coos, WooHa makes award-winning ales and lager and shares them with their friends across the globe.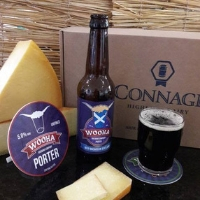 Wooha Porter
Lightly hopped using Phoenix hops from the UK. Rich chocolate and coffee flavours which are wrapped in a mouth-filling smokiness provided by the German Rauch malt. Dark as night, with a smooth aftertaste.
Wooha Lager
Bright and effervescent in true lager form. Not overly hopped, there is still a strength to the spicy aroma and flavour provided by the three hop varieties used. The robustness of the hops is matched by a strong grain bill to give full round mouthfeel.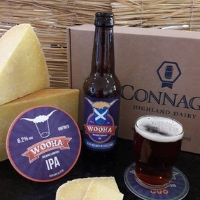 Wooha IPA
A bold strong malt bill balancing the spicy hop flavour, creating an easy to drink bottle conditioned real ale. A punchy, fruity slam on the taste buds!
Wooha Wheat
A true wheat beer, brewed with a 50/50 wheat/barley malt bill. The delicate malt flavour is complemented by a blood orange and pink grapefruit flavour from the American Summit hops. Deliciously moreish!
Wooha Blonde
A traditional blonde ale, the WooHa Blonde is crisp and light with Herkules hops delivering bright flavours of melon and apricot. The clean, refreshing finish makes this real ale a true thirst quencher.