Final Call to Enter your Beer in the 2021 London Beer Competition
2021 London Beer Competition: Why it makes sense to ride along
There are those competitions that award beers, and then there are those that celebrate them. We aim to do just that. With the quality of judges being our primary focus, this year on our judging panel we have Pete Hughes, Group Head Brewer at the Brewhouse & Kitchen Brewpub group. Then there is Beer Sommelier Lolly Watkins who is DrinkTV Manager. Also with us is Patrick Robb, Head Brewer at BrewDog. These are few among other elite judges who are on our judging panel for the 2021 London Beer Competition.
Every year, we try to go above and beyond to ensure that the competition benefits you in more ways than one. Normally when a competition is over, you get a score and a medal. This year, however, you will additionally be provided with 'tasting notes' from the judges. All entrants to the 2021 London Beer Competition will get shelf talker templates with tasting notes and scores when the 2021 results are announced. The shelf talkers will be available to all, in the entrant's zone on our website, free of cost.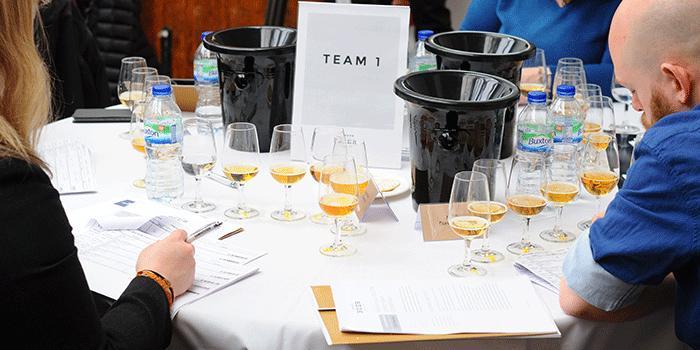 What this means for you
London Beer Competition prides itself in being the key link between the brewers and the consumers at large. So in regards to growing your brand this year, what concerns you the most? Is it,
Increasing your sales

Launching or growing in the United Kingdom

Distribution

Recognition

Having the big boys of the beer scene in the UK sample your product

ALL OF THESE.
At London Beer Competition we understand just how important all of this is to you, and it is exactly what we can assist you with. Having you enter your beers with us instantly puts them in front of real trade buyers and beer sommeliers who are our judges. This is your opportunity to showcase your product to the people who create and shape the beer consumption in London.
The Judging
Ever since its inception, the London Beer Competition has had a unique approach to judging the beers. It has three, highly effective judging criteria that are unlike any other leading competitions. They are,
Their quality.

Their value for money.

What they look like.
As a producer, you need to understand that just because a beer has won gold in a competition based on its quality; it will not necessarily fly off the shelves if it does not offer the value for money a consumer is looking for. It could perhaps offer both, but may not be designed and packaged well enough to stand out from various other gold winners on a retail shelf. Thus the golden triangle of Quality, Value and Design is at the centre of our judging process.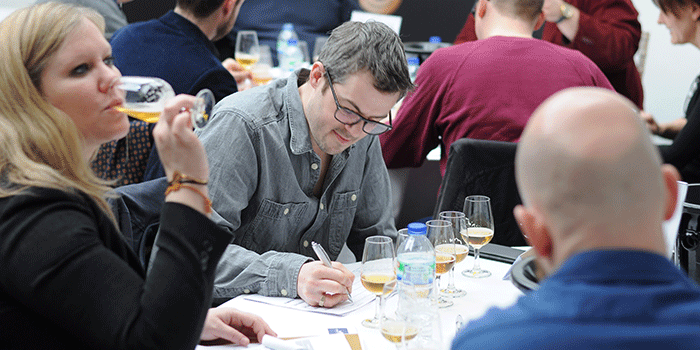 The Judges
Our judges are our pride and our strength. Each year, we try and pick the Movers and Shakers of the beer industry in London. Those who are real trade buyers.
The judges for the 2021 London Beer Competition are –
Mitch Adams - Operations, Beer & Cider buyer, Euroboozer
Gabriele Bertucci - Beer Sommelier
Cheryl Cade - Beer Sommelier, Certified Beer Cicerone
Paul Davies - Director at AleHunters plc
Dan Fox - Pub Company Director - Beer, Pub & Brewing Consultant
Pete Hughes - Group Head Brewer at the Brewhouse & Kitchen brewpub group
James Kellow - Accredited Beer Sommelier
Jacopo Mazzeo - Drinks Journalist & Consultant
Harry Meadows - Brewer at Ramsbury Brewing & Distilling Co. Ltd.
Matt Nawrat - Certified Cicerone
Ben Richards - Beer Sommelier and member of the Guild of British Beer Writers
Patrick Robb - Head Brewer at BrewDog
Roberto Ross - Owner of Roberto's Bar and Tasting Club
Ros Shiel - Secretary, British Guild of Beer Writers
Derek Wainwright - British Guild of Beer Writers Member
Lolly Watkins - Beer Sommelier , DrinkTV Manager
Winning Impact
How does winning this competition make a difference to you? Well, the winners of the 2021 London Beer Competition have unbelievable ancillary benefits.
Winner Stickers
All winners have an option of purchasing their winner stickers from us. Your winning medal stickers can be used extensively on your brand support tools like Brand deck, Shelf talkers, bottle neckers and case cards. 1000 free stickers are added as a bonus with your first order.
Get Drinks Delivered
Beverage Trade Network, the organisers of this competition, in 2020 launched, Get Drinks Delivered. It is an online platform that connects retailers and brand owners to consumers with their delivery services. This came as a much-needed move in the wake of the pandemic. All winners of the 2021 London Beer Competition will be integrated here for everyone to sit up and take notice.
London Drinks Guide
Winners of the 2021 London Beer Competition will be promoted on London Drinks Guide. It is a platform that will help promote your winning beers; and the venues selling them.
Reaching out to professionals
The results will be shared with over 50,000 trade professionals, and over 20,000 real trade buyers the world over, in the Beverage Trade Network community. It will also get press coverage with media partners of the 2021 London Beer Competition.
Social Media Support
Winners get year-round social media support along with press support from the London Beer Competition and our media partners.
Top 100 London Beer Competition winners list
Top 100 winners of the 2021 London Beer Competition, will feature in the Top 100 On-Premise & Off-Premise Beers list and Top 100 LBC Beers.
We know sales are suffering. Tap-rooms are closed. We are hoping that a winning beer will help you stretch your dollars and push forward your sales.